Description
Nobody's Perfect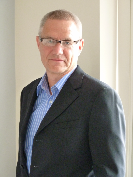 ---
Back by popular demand!
Back in 2016, Paul Johnson hosted a workshop for WISH North Wales all about the science of networking. Feedback was really positive, with many of our members since asking if Paul will be running any further workshops for WISH.

We are delighted that Paul has devised a new workshop based upon his work with some very successful women and teams and includes techniques that have proven successful over illustrious careers. The two hour session will be fun, engaging and interactive and is all around 'Nobody is Perfect'

Nobody is Perfect but;.......
A team can be….so what do you bring and what do you need?

What happens when somebody tells you, you are not…..how to create parrots and boxes!

You can do anything with your 5-a-day - building resilience

What do really successful women have in common? - and how can you get some of that?

You can fake it, till you make it?
We really hope that you can join us for this first event of 2019.

---
Introducing Paul Johnson:
Paul is well known in the field of housing and strategy development in the UK. He speaks at National and European conferences on the subject of housing, strategy and networking. Paul contributes to the UK Government's policy making by working with Government think tanks and policy makers. Paul has developed a national reputation for his personal mentoring and coaching services for Chief Executives and Directors. For the past nine years his company, 3Dk has delivered an extremely workshops to housing professionals at all stages of their career. Delegates have described Paul's sessions as 'absolutely excellent and tremendously beneficial and session jam packed with handy practical tips'
---
A HUGE thank you to Denbighshire Council for being great supporters of WISH and kindly hosting this event: