Stone (Butch) Undercurrents Performance #1
About this event
For one night only, Whitechapel Gallery and nearby historic, outdoor and unusual spaces in East London are transformed by installations, films, live performances, music, and food experiences as part of Nocturnal Creatures 2021.
As part of the Sculpture in the City programme: Rosanne Roberston will be presenting an electro-acoustic performance by made by 'sounding out' the materials of their public sculpture Stone (Butch) combined with a 'cut up' performative reading of Les Feinberg's revolutionary novel Stone Butch Blues from which this body of works exploring the terrain of the Queer body ranging performance, drawing and sculpture has taken inspiration.
For details of the full programme of events, including the associate partner programme with Sculpture in the City click here.
To enjoy a safe and enjoyable visit to Nocturnal Creatures we ask you to please follow these simple guidelines in all venues and locations:
Listen to and respect any guidance from events teams. They are working hard to keep you safe.
Arrive on time. We have a limit on the number of visitors at each location throughout the evening. To help avoid waiting times please arrive at the correct booked time. If you arrive after the start of the performance, we will offer your space to others.
Your ticket is only valid for the booked time slot. At the end of the experience, you will be asked to leave the space in order to let the next group in.
Be patient. You may be asked to wait during busy times.
Social distancing is required throughout Whitechapel Gallery and Nocturnal Creatures locations and Venues. Please keep a 2 metre distance from others.
If indoors, wear a face covering, unless exempt. This is for everyone's safety.
Sanitise your hands on entering the indoor venues. There is hand sanitiser upon arrival at each venue.
Track and Trace. We will already have the track and trace details for named visitors on your booked entry slots.
For those not named on the booked timed entry slots, they will be required upon arrival to submit their details to or provide details in person.
This is in compliance with government guidelines for galleries. Whitechapel Gallery's privacy policy can be found here.
Please ensure children are always supervised.
Please stay at home if you feel unwell.
Your feedback is important to us ! Following the event, Sculpture in the City will be in touch with a short survey get your thoughts on the overall experience and look forward to receiving your feedback.
Nocturnal Creatures Sculpture in the City programme is supported by City of London.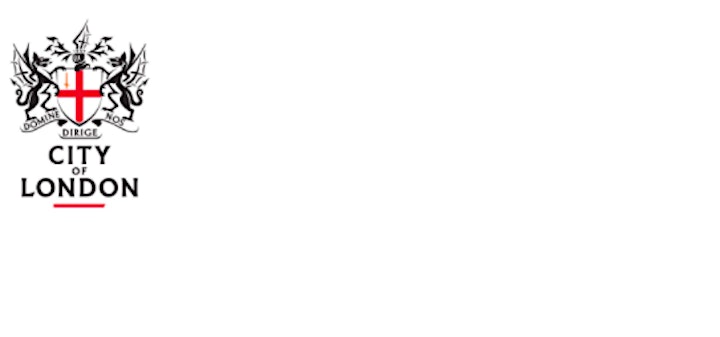 Organiser of Nocturnal Creatures: Sculpture in the City- Rosanne Robertson
LACUNA is a creative projects consultancy led by Director Stella Ioannou, specialising in the development and production of cultural projects.  Stella is Co-director of Sculpture in the City (2010-present), the City of London's most ambitious arts initiative, which is delivered in partnership with local businesses and the wider arts community.