Nocturnal Landscapes Conference: Environmental Growth at Night
Description
**Ticket sales for this event have now closed - as this is a ticket only event unfortunately there will be no tickets available on the door**
Nocturnal Landscapes Conference: Environmental Growth at night
Sharing dark spaces with wildlife
Sponsored by Spalding Associates (Environmental) Ltd and organised in conjunction with Cornwall Council, the University of Exeter, the Cornwall and Isles of Scilly Local Nature Partnership and the Chartered Institute of Ecology and Environmental Management.
An event to celebrate 20 years of Spalding Associates in Cornwall.
This conference aims to share the growing body of research and practical experience surrounding the nocturnal environment, in relation to both wildlife and people, with a particular focus on light. We will be exploring opportunities to determine how we can limit the impact of artificial lighting without sacrificing the key benefits.
This conference is aimed at planners, ecologists, consultants, architects, engineers, police services, developers, local authority Officers, community groups, charities, and councillors. The focus is on Cornwall but will be relevant to the whole of the UK.
Agenda: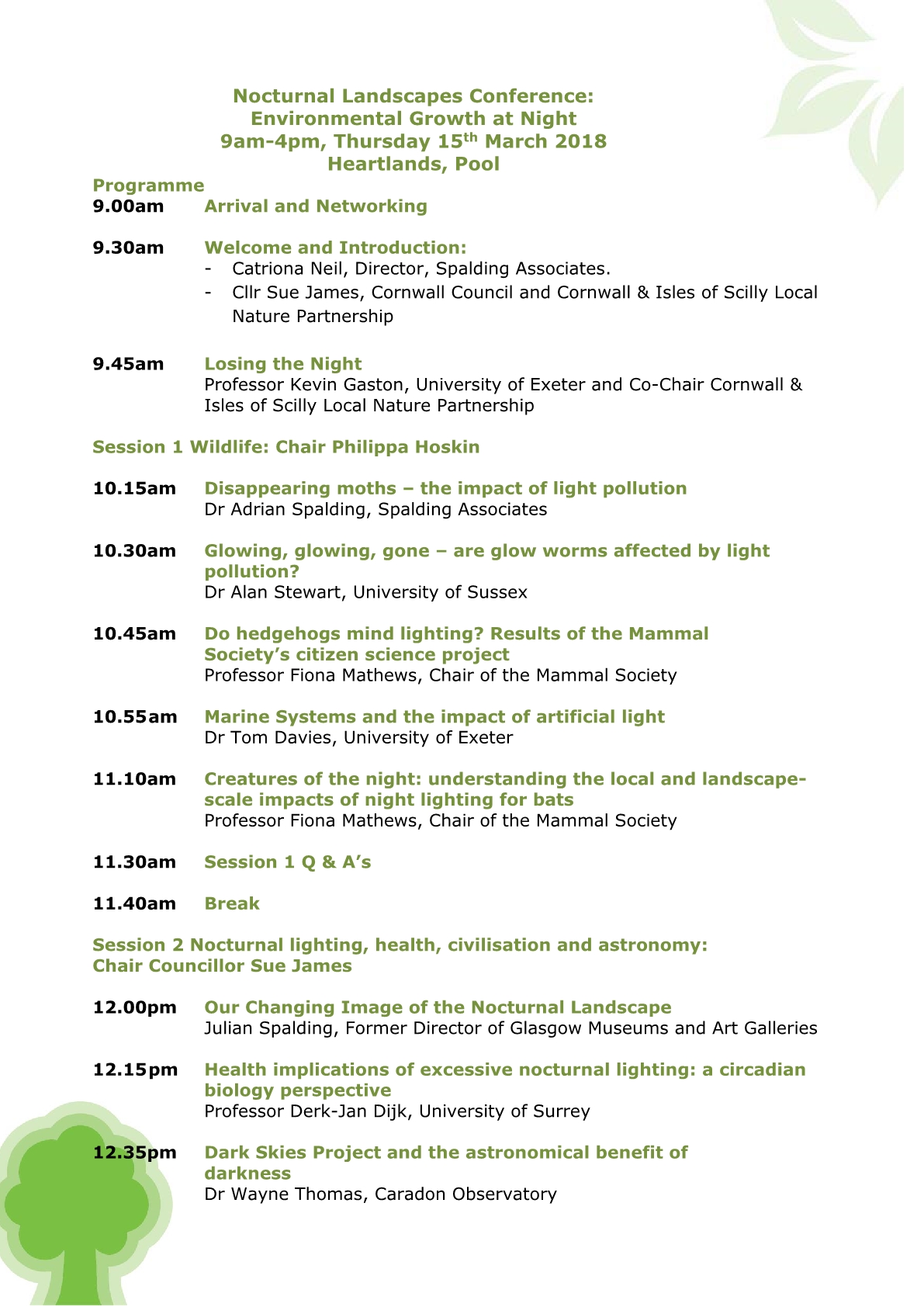 Posters presenting case studies concerning nocturnal landscapes are welcome but must be booked in advance. Advertisements are not allowed.