Event Information
Location
DoubleTree by Hilton Hotel Dunblane Hydro
Perth Road
Dunblane
FK15 0HG
United Kingdom
ScotWind offshore wind leasing delivers major boost to Scotland's net zero ambitions
About this event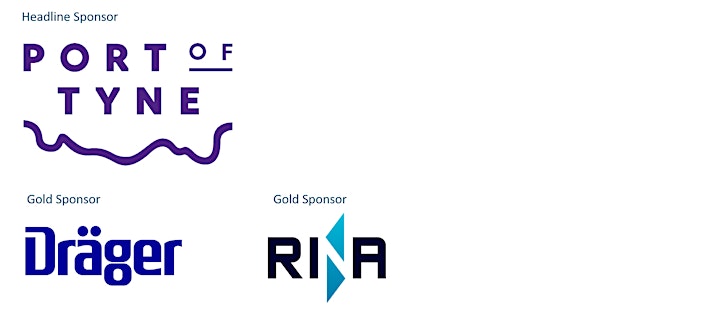 Scotland made headlines across the world recently with the ScotWind announcements which saw seabed lease rights awarded to 17 offshore wind projects (74 bids submitted). Totalling almost 25 GW in capacity, well beyond the expected 10 GW. With more than half of this massive capacity coming from floating offshore wind.
According to ORE Catapult, if 12GW of floating capacity is deployed by the mid-2030s, these projects will require.
• 670 substructures,
• More than 2,300km of mooring lines,
• 1,300km of dynamic inter-array cables,
• 2,200km of export cables and
• 17 offshore sub-stations.
Delivering these will require an enormous increase in infrastructure and supply chain capacity. Undoubtedly yards in both Scotland and around the UK will benefit along with their respective supply chains.
Many details around the selected proposals are still unknown, but it's clear there will be huge demand of the supply chain to meet the requirements and commitments of these 17 projects. This means jobs, supply chain opportunities and a clear role for offshore wind to contribute significantly to Scotland and the UK's net zero ambitions.
Presenters at this event include SSE, Scottish Power Renewables, BP/EnBW and Global Energy Group.
We look forward to seeing you at this event and joining us to find out more about the projects, opportunities and network with the industry.
Event Programme:
09.00 Registration & Networking in exhibition area
10.00 Introduction - Joanne Leng MBE, Chief Executive, NOF
10.05 Sponsor presentation (Held)
10.10 Sylvia Buchan, Energy Pathfinder
10.15 Update on ScotWind & Innovation and targeted Oil and Gas, Scottish Government
10.30 Developer 1 – Kirsty Adams, Scottish Power Renewables
10.45 Developer 2 – Chris Whitehead, BP/EnBW
11.00 Panel Q&A
11.15 Break & Networking in exhibition area
11.45 Welcome back
11.50 Developer 3 – Darren Taylor, Worley
12.05 Developer 4 – Lindsay Smith, Fred Olsen
12.20 Lucio Rodrigues, Principal Power
12.35 Q&A
12.50 Round-up & close
12.55 Lunch & Networking in exhibition area
14.30 Event close
Exhibit (NOW SOLD OUT)
Exhibit from as little as £395 +vat. This includes
3x1m space (no shell scheme)
Trestle table, cloth & chairs
x2 delegate places
Showcase your company products and services to industry professionals
Contact psmith@nof.co.uk for more information.
Sponsor
Sponsorship gives you the chance to start the 'conversation' early. Raise your brand awareness to a targeted audience and showcase your products and services.
Interested in sponsoring this event?
Sponsorship gives you the chance to start the 'conversation' early, as well as showcase your products and services.
Talk to Kristie for further details on the sponsorship packages currently available
Kristie Leng, Events & Projects Manager
E: kleng@nof.co.uk
T: +44 (0) 191 375 1639
Let's talk
Philippa Smith, Lead Events Coordinator
E: psmith@nof.co.uk
T:+44 (0) 191 375 1639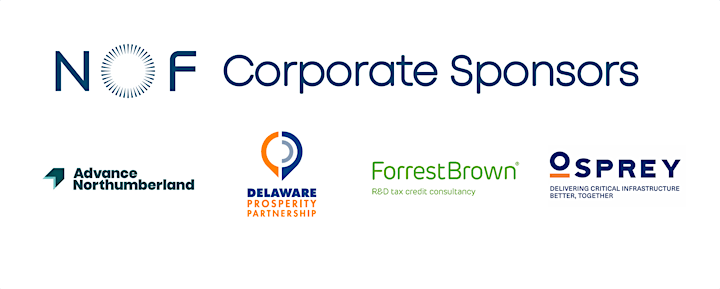 Thank you for your continued support Advance Northumberland & Delaware Prosperity Partnership & Osprey & ForrestBrown
Interested in Corporate Sponsorship?
Corporate Sponsorship provides excellent opportunities to raise brand awareness to a targeted energy sector specific audience with numerous benefits through multiple channels.
Talk to Jenna for further details on what's included and the cost involved.
Jenna Spencer, Marketing & Communications Manager
E: jspencer@nof.co.uk
T: +44 (0) 191 384 6464
Event Terms and Conditions
Please note that all event bookings are subject to our Terms & Conditions and we suggest you review them here before making your booking. If you proceed with a booking, it is subject to the NOF terms and conditions. Please review a copy here:
Date and time
Location
DoubleTree by Hilton Hotel Dunblane Hydro
Perth Road
Dunblane
FK15 0HG
United Kingdom
Refund policy