About this Event
Are you an artist aged 15-19 years old, interested in exploring your art style through print media and using your artwork to tackle important subjects?
Does your artwork reflect your identity?
Do you feel that young people should have control over how they are represented?
'Where I Stand' is a free art project that will invite young artists to join us over four days to experiment with different printmaking techniques and exploring ways in which they can use their art to take ownership of their identity, sharing their perspectives on youth and where they stand on important matters that affect young people.
Over four sessions, we will look at how to interpret different artistic styles into a variety of print formats, focussing primarily on lino-cut printing and Risograph printing! We will explore DIY art culture and how duplicating your work through print media allows for wider distribution and further artistic empowerment. We will look at how, as artists, we can affect the narrative of how we or the communities that we belong to are represented and understood.
As the project will be focussing primarily on print media, we will be inviting artists that work with visual media such as illustration, painting, graphic design etc.
The project will initially take place over four sessions, followed by a private view exhibition for family and friends to see your work. The project will take place in Islington on the Caledonian Road. The following dates are subject to change as we await updates on Coronavirus lockdown restrictions, but are currently:
30th July - 18:00-20:30
31st July - 18:00-20:30
1st August - 18:00-20:30
2nd August - 12:00-18:00
We will then host a private view exhibition on Sunday 16th, setting up the exhibition from 1pm, opening the exhibition at 5pm and finishing at 9pm.
Again, these dates are subject to change and may have to be pushed back later if social distancing measures are still in place.
The project is completely free and has been funded through The Mayor of London's Culture Seeds grant, brought to you by Nomadic Youth.
The project will also be supported by the wonderful art collective, The DrawRing, who will support with the workshops. We will be hosting the project at the wonderful studio of the inclusive arts charity Artbox London.
If you are interested then please register here. We will then send you an email with a small application form to help us to get to know you better as an artist. The deadline for applications is Monday 8th June.
Any questions? Email nomadicyouthlondon@gmail.com
If you require an easy read version of the application and project details, please let us know in an email. The project aims to be inclusive, so any young person requiring additional support is most welcome to bring a trusted person with them to assist their involvement in the project. The venue is fully accessible, with ramps throughout and an accessible bathroom.
Interested? Register here and we'll be in touch!
Instagram: @Nomadic.Youth.LDN
Twitter: @NomadicYouthLDN
facebook.com/NomadicYouth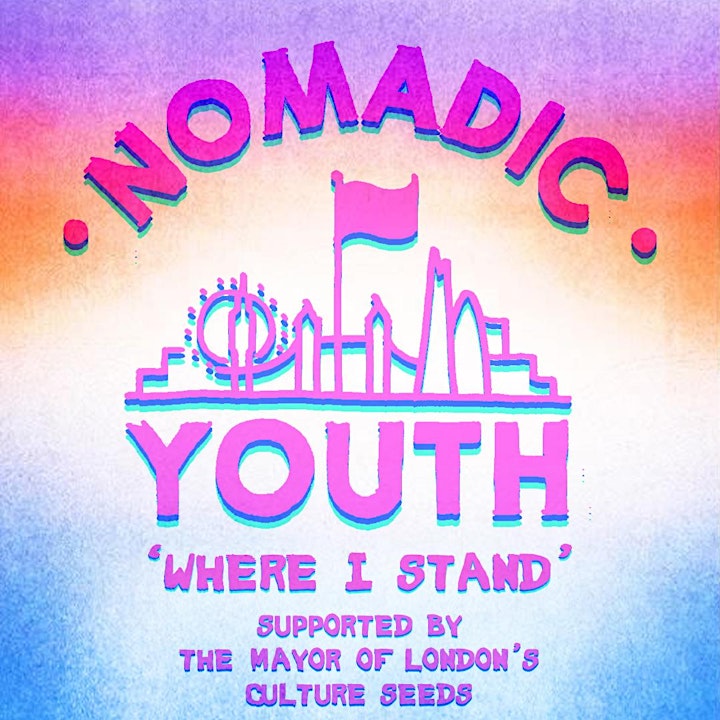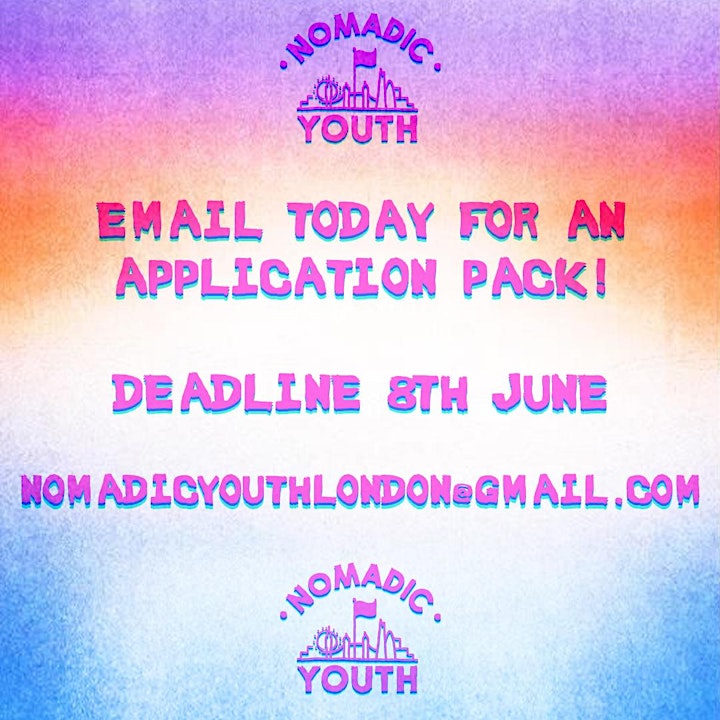 About Nomadic Youth and the "Where I Stand" project
Nomadic Youth is a grassroots youth initiative started in September 2019 by a youth worker that wanted to address the lack of youth provision for young Londoners by organising free youth art activities in various locations across London. The activities so far have ranged from zine-making, subvertising art, gender performance drama, a drawing club and an LGBTQI+ inclusive makeup workshop.
Nomadic Youth aims to target the rise in youth loneliness and encourages young people to support one another as a youth community, of which Nomadic Youth stands alongside in solidarity.
Nomadic Youth events are safe spaces for all and we operate a zero-tolerance policy to discrimination. As we say for every event, come with a big heart and an open mind and you'll be fine!
'Where I Stand' is Nomadic Youth's first fully-funded event, provided by The Mayor of London's Culture Seeds fund. The aim of this project is to invite young visual artists to use their art to explore their identities as young people, challenging stigmas and stereotypes attached to young people and the communities that they inhabit and reclaiming the representation of young people. This project aims to support the young artists to find empowerment within their artwork and hopes to encourage the participants to use their artistic voice to champion and advocate for the youth community.
All staff involved in the project will be DBS checked. There will be a first aider and mental health first aider on site.
Copies of our safeguarding policy are available at request.
nomadicyouthlondon@gmail.com