Description
With the New Year comes the opportunity for focus.
If you are prioritising your NED career and networking for 2017, then the perfect opportunity to do so is at NEDonBoard's upcoming Non-Executive Director New Year Networking Event in Central London.
To stimulate thought we will be joined by guest NED speaker, Kay Ellen Consolver, for a short introduction and will of course see in the New Year with nibbles and refreshments to create the perfect social environment to converse with your non-executive director peers.
Board members are often the first to know of upcoming NED roles and you never know where each conversation may lead. Needless to say, remember your business cards so that you can continue your conversations and optimise the occasion!
It's a good idea to also identify before an event what your elevator pitch of yourself is and what is it you are interested in. If you're interested in speaking to someone in particular sector just let Liv Noble (liv.noble@nedonboard.com) know ahead of the event so she can also help connect you, or if your board has a role upcoming which you are looking to fill and get connected.
Here's to seeing in 2017 with NED purpose!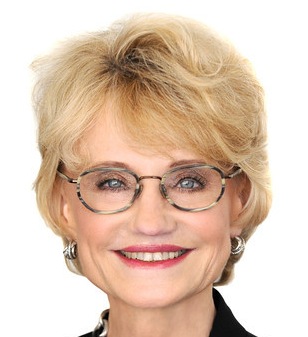 Speaker Background: Kay Ellen Consolver Kay Ellen is an experienced global executive and board director in the oil & gas, mining and power industries bringing expertise in global market expansion, corporate governance and risk management from her 20 years as a senior executive at ExxonMobil and her work as a Non-Executive director and special advisor to these industries.
In 2016, she was awarded a Certificate of Recognition in Worldwide Who's Who for achievement of the Highest Order. In 2015, Cranfield University School of Management selected her as one of "100 Women to Watch" in their 'Female FTSE Board Report' and Brummell magazine honored her in 2013 as one of 30 Inspirational Women on Boards in London.
Currently, Kay Ellen serves as a Non-Executive Director on the Board of African Power Corporation, which is raising funds to invest in a diversified portfolio of power assets in Africa to address Africa's chronic power shortage. She also serves on the Supervisory Board of Thyssen Petroleum, a privately held oil & gas company, with offices in Houston and Alaska for its properties in Louisiana and Alaska and in Monaco to oversee acquisition and development of properties in the Middle East.
Previously, she served on the Board of Russian Platinum, headquartered in Moscow, with mining operations in eastern Siberia and licenses to develop properties in Norilsk. She chaired the Nominations Committee and the Working Committee on Corporate Governance and served on the Audit, Remuneration and Technical Risk Committees.
She frequently speaks on Board Leadership, Business Globalisation, Corporate Governance and Diversity. She has been featured by NEDonBoard, the Financial Times Non-Executive Directors Club, the Institute of Directors, InovaBRICS, Women on Boards (London); the London Stock Exchange Russia/CIS Conference (Moscow); Sadovnick Partners (Los Angeles); and the WCD Conferences: The Americas (Miami; Atlanta), the European Institute (London) and EMEA (Paris). In April 2016, she spoke at the Conference on Global Anti-corruption & Compliance in the Extractive Industries (London). In September 2016, she spoke at the African Fund Forum (London) on the Impact of the Falling Price of Oil on the African Continent and Chaired the Opening Day Ion. She has also been interviewed on line by Sadovnick & Partners (Los Angeles) & Finance World (London).