About this Event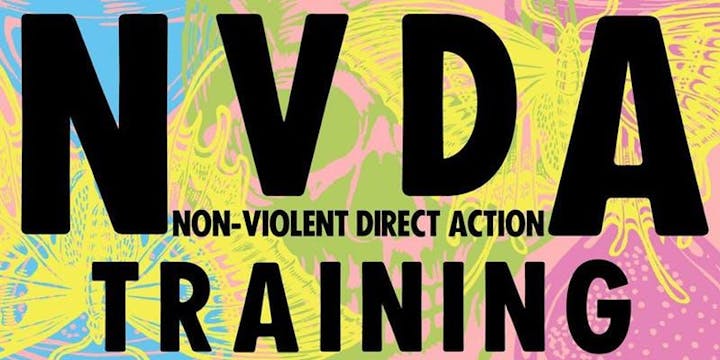 On this NVDA training, you will find out how to non-violently take part in Extinction Rebellion actions.
Extinction Rebellion is a peaceful movement addressing the climate crisis through non-violent direct action (NVDA).
This free training will cover the practice of non-violent techniques: showing you how to de-escalate tense situations, how to interact with the police, what to do if you get arrested and much more.
The training takes 3 hours, so please eat beforehand and bring refreshments. Feel free to bring vegetarian/vegan snacks to share.
VENUE
The room is at St Mary's Centre, Lion Street, Rye, TN31 7LB. This is on your right as you head down the road towards the Kino.
MORE DETAILS
Life as we know it is falling apart. Extreme weather events and mass species extinction cover the globe. The government has failed to implement radical change and environmental organisations have failed to take sufficient action. It's time to rebel. Join the Extinction Rebellion for our introduction to non-violent direct action, both theory and practice. In this workshop you will learn about the UK legal system, how to chat to police/public during actions, aspects of burnout and regenerative culture, and quick decision-making, as well as going through action essentials and practice of non-violent techniques.
Entry is free, but please bring along a donation, if you can, for venue hire costs and travel expenses of trainers.