Nonviolence: the witness of Oscar Romero & the Nonviolence Initiative of th...
Description

An evening meeting to explore the new Catholic Nonviolence Initiative and also explore the messages of nonviolence in the preaching of Archbishop Oscar Romero of San Salvador who was assassinated by the military of his country in 1979.
To lead the evening are two outstanding speakers with a wealth of experience to share.
Bishop Kevin Dowling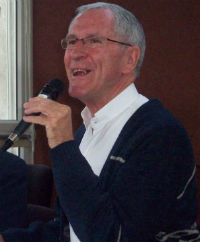 Bishop Kevin Dowling was elected to the Pax Christi International board in 2004 and became Co-President in 2010, bringing with him a wealth of experience in working for human rights and social justice. He has been Chairman of the International Sudan Ecumenical Forum through which he engaged in the Sudan Peace Process. As a trustee of the Ecumenical Solidarity Peace Trust, he is involved in research of human rights abuses in Zimbabwe.
Bishop Dowling's authentic commitment to the most marginalized people in his own diocese of Rustenberg and to peace in violence-torn countries from South Sudan to Zimbabwe, from Croatia to El Salvador, is a constant reminder of who we are as a movement and the profound nature of the just and sustainable peace we seek. He was re-elected in 2013 as co-president. Bishop Kevin has also been involved in the Pax Christi International / Catholic Nonviolence Initiative on Nonviolence and Justpeacemaking, participating in the Rome 2016 Conference and in more recent meetings with the Pontifical Council for Justice and Peace in December 2016.
Pat Gaffney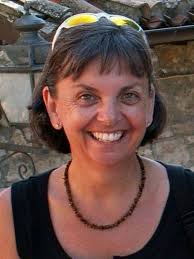 Pat Gaffney has been General Secretary of Pax Christi since 1990. She is a member of the international working group that initiated the Catholic Nonviolence Initiative and helped facilitate the Rome Conference. She has spoken at innumerable conferences and been an outstanding contributor to peace work both here in the UK and internationally.

This event has been organised with the support of both Pax Christi and the Archbishop Romero Trust