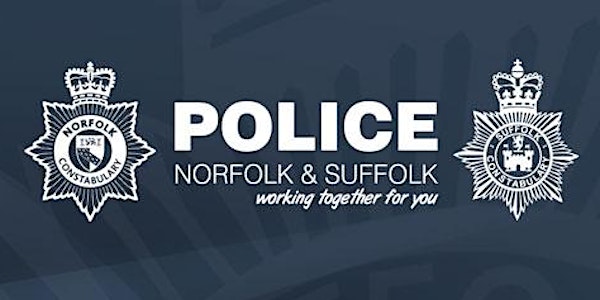 Norfolk & Suffolk Constabularies:Disability & Neurodiversity Police Careers
Wednesday 28th April 2021 18.00: Disability & Neurodiversity Police Officer Careers Workshop
About this event
To be able to represent and engage with the communities we serve, it's vital that our police service is inclusive and diverse. That's why it's really important that people from all  backgrounds, ages, ethnicities, faiths, abilities, gender and sexual orientation, apply to join the police.
We are dedicated to building strong relationships with under-represented groups and inspiring you to join our police family. Therefore if you are considering joining us as a Police Officer and identify as having a disability and/or neurodiversity we welcome you to join us at our careers event on Wednesday 28th April at 18:00.
During this interactive workshop, you will hear from officers who have a disability or neurodiversity, they will be talking about their experiences of joining our police service, their motivations for them joining the force, and how they have been supported as an under-represented individual within our constabularies. Our Positive Action Recruitment team will be providing a breakdown on the recruitment process, our entry requirements and why we are committed to furthering diversity and inclusion in our workforce .
A link will be sent out to all attendees in the week leading up to the event.