A discussion around normalising HIV - testing, treatment and prevention – in Black African, Black Caribbean and ethnic minority communities
About this event
To commemorate HIV testing week 2021, Love, Sex, Life, a Sexual and Reproductive Health (SRH) service committed to reducing sexual health inequalities for Black African, Black Carribbean and other ethnic minority communities in Lambeth, Southwark and Lewisham is hosting a discussion about normalising HIV.
Link to join: https://brook.zoom.us/j/96144288492
Love, Sex, Life will be joined by a panel of fantastic speakers, including Marc Thompson, Director at the Love Tank and founder of PrEPster, an initiative that educates + agitates for PrEP access, Dr Vanessa Apea, a Consultant in Sexual Health and HIV Medicine at Barts Health NHS Trust, and Jason Okundaye, a London-based writer, and columnist at Tribune Magazine.
During the webinar, we will discuss the following topics and more:
How do we go about addressing the stigma and prejudice associated with HIV?
How can we get the word out there about the transformation in HIV prevention and treatment?
And how can we start getting more innovative and targeted with our communications?
BACKGROUND
Lambeth, Southwark and Lewisham have the highest HIV rates of people testing positive for HIV in England – 8,700 people across the three boroughs have tested positive for HIV. New HIV diagnosis rates are falling across LSL, but too many people still receive a late diagnosis, and there are still people living with HIV that are unaware of their status.
Key facts include:
Age: Rates of HIV diagnosis are highest among those aged 35–64 years.
Gender/ethnicity: The majority (76%) of HIV diagnoses are in men, the majority of whom are white. Of all women diagnosed with HIV, 64% were black African.
Sex between men accounts for the majority (53%) of new HIV cases, followed by heterosexual female (14%) and heterosexual male (13%) exposure.
Socioeconomic inequality: Disproportionate number of HIV cases locally are diagnosed in people living in the 40% most deprived areas.
There are estimated to be around 1,000 people living in LSL who are unaware they are living with HIV.
ABOUT THE LOVE, SEX, LIFE PARTNERSHIP
Love, Sex, Life LSL is a Sexual and Reproductive Health (SRH) partnership committed to delivering high quality, culturally sensitive sexual health services and education for BAME people across Lambeth, Southwark and Lewisham. We create safe and accessible sexual and reproductive healthcare; we tackle stigmas and taboos; and promote culturally sensitive services.
If you have any queries about Love, Sex, Life LSL, please contact service manager Ineala Theophilus ineala.theophilus@brook.org.uk. For any questions regarding the event contact Love, Sex Life's Communications lead Leila Hashemi, leila@shapehistory.com.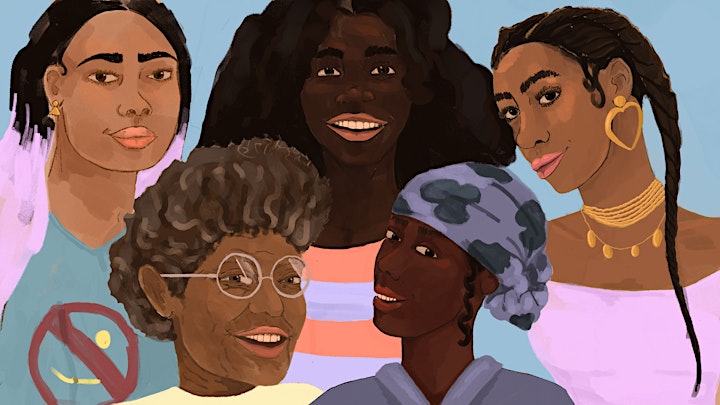 Organiser of Normalising HIV testing, treatment and prevention in BAME communities