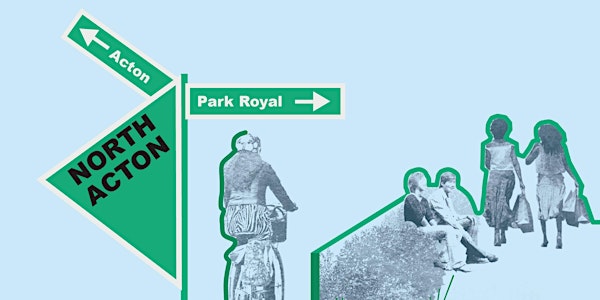 North Acton Public Realm Prospectus Online Consultation
North Acton Public Realm Prospectus Online Consultation
About this event
As North Acton changes, its streets and spaces need to be improved to make them enjoyable, connected, accessible and welcoming. North Acton Station Square is the first in a series of these improvements.
Ealing Council and the Old Oak and Park Royal Development Corporation (OPDC) have secured funding from local developers to improve the streets and spaces in and around North Acton.
We want to deliver up to six projects in the next few years and a list of longer-term projects to improve the street environment.
We want your input to help shape the projects from the beginning and welcome ideas from all residents, workers, businesses, landowners, community groups and visitors of the North Acton area including local people who regularly use the space but rarely participate in consultations.
We aim to make the projects and designs fully accessible and inclusive. These projects will be designed to be adaptable, durable and resilient to be enjoyed by today's and tomorrow's users of North Acton's streets and spaces.
We asked what people liked about the area and what needs improving in March. Using these comments and responses to other local consultations we understand the most important things to you for North Acton's streets and spaces are:
o Need for new and improved green open space
o More things to do in the area
o More places to eat, drink and enjoy with better seating and lighting
o Improving accessibility, removing barriers and providing well designed signage
o Improving walking and cycling routes and improving crossings over the A40
o Addressing traffic and impacts of construction
o Need to improve safety, in particular through lighting and designing out anti-social behaviour
o Increasing civic pride of the area including reducing littering
o Reducing noise and improving air quality
We've used this information to shape draft projects to be delivered over the next few years. We now want your views to help shape the design of these projects before they are finalised.
You can help shape the projects between 23 May and midnight 12 June by:
Joining our online Zoom consultation event on Thursday 26 May 6pm to 7pm
For more information, please go to https://consult.opdc.london.gov.uk or you can send an email to info@opdc.london.gov.uk.