Description
Welcome to the Spring Families in Focus North Multi-Agency Network Meeting!
We've listened to your feedback and are doing something a bit different this time, creating a networking and marketplace event for our multi-agency partners across our locality. At the time of going to press we have nearly 30 local and citywide organisations from across our sector represented, and if you want to bring information about your service there will be a space for you to leave materials on the day.
As well as the marketplace we are running two workshops, and also screening the hour long film about Adverse Childhood Experiences: 'Resilience– The Biology of Stress and the Science of Hope.'
We are trying to pack as much good stuff as possible into the time we have and apologise in advance if you don't get onto the workshop of your choice or manage to see the film. Spaces on these sessions are limited so we will be allocating these on a first come, first served basis. If anything is very popular we will look to re-run it again in the future. And if you would like to arrange a screening of the ACEs film in your setting you can do this by emailing: ACE@bristol.gov.uk
Further details on the workshops:
10 -10:45 & 11.00 - 11.45- Bristol Drugs Project "It's only a bit of weed and a drink" workshop
This workshop will look at:
The impact of familial cannabis and alcohol use on children and young people

Having 'the difficult conversation' with parents and motivating the change

Children Affected By Substances (CABS) Services and how to access them




10:15 - 11 am- Kooth - Free, safe and anonymous online support for young people
XenZone is a provider of online mental health services for children, young people and adults. Kooth, from XenZone, is an online counselling and emotional well-being platform for children and young people, accessible through mobile, tablet and desktop and free at the point of use.
Their workshop will cover:
History of Kooth

How young people sign up

How we manage safeguarding and risk

Q & A




11:15- 12:15- NOW FULLY BOOKED! Adverse Childhood Experiences (ACE) Film (60 minutes long): Resilience– The Biology of Stress and the Science of Hope.
We are delighted to be able to present this film as part of Bristol being an ACE aware City.
Spaces for this screening are now fully booked. We hope to put on more screenings in the future and if you would like to arrange a screening in your setting please email: ACE@bristol.gov.uk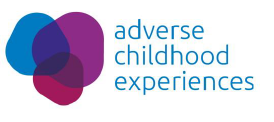 Confirmed stallholders (so far!) for the marketplace include;
Avon & Somerset Constabulary

Bristol Libraries

Bristol City Council Neighbourhoods & Communities Team

Rainbow Trust

Creative Youth Network

Brook

The Rainbow Centre

Mandy Parry Training

The Prince's Trust

Bristol Drugs Project

Bristol Playbus

Off The Record

Southmead Development Trust

First Response

WRAMAS

Buckley Court/ Sensory Support Service

WECIL

North Bristol Children's Centres

Kooth

Bristol Young Parents Alliance

Children's Scrapstore

Supportive Parents

School Circle