Description
Ladies, join this year's Walk With Me Retreat to Devon and experience an evening twilight walk with a group of professional and aspiring women. Experience inspiration, connections and relaxation staying at award winning luxury cottages in North Devon. This will be an unforgettable weekend to inspire you to venture into new frontiers and climb the highest mountains of your lives.
EARLY BIRD PRICES START FROM £269 PER PERSON
Secure your place now to get the early bird discount
DEPOSIT PAID BY 20thth JUNE 2018
NORTH DEVON 2018 - TWILIGHT WALK 2018
Join a group of professional and like minded women for a weekend escape in North Devon as we retreat from our careers and lives to the tranquility of North Devon. This year we are celebrating International Mental Health Day, October 2018. The World Federation for Mental Health theme for 2018 is mental health in the work place.
This will be an inspirational weekend highlighting the journey to creating healthy mental and emotional wellbeing and how to showcase your authentic power in your career and life. This is our fourth year staying at the award winning coastal luxury self catering cottages in Westward Ho! - Westward Living.
We will meet the women of North Devon as together we celebrate our growth, wisdom and uniqueness in the beautiful surroundings of Westward Living, Westward Ho! There will also be time to explore the golden beaches and rolling hills of North Devon.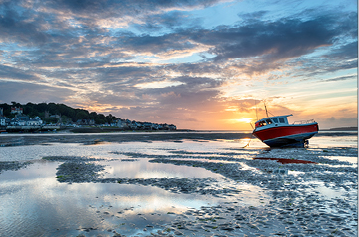 What is Walk With Me?
Walk with Me is the brain child of Jackie G Michaels. It is an opportunity for women to retreat from their busy lives and connect with themselves whether they are walking and talking, or walking in silence. It is also a time for growth as in the company of inspirational women we are encouraged to venture into new frontiers and climb the highest mountains of our lives to enable us to make a difference to our world.
The weekend's agenda will include walks, group talks and demonstrations and lots opportunity to relax. Price includes, 2 nights accommodation, organised group walks and career and lifestyle workshops
What is a Twilight Walk?
As the sun begins to set we begin our 4 mile walk through the beautiful and scenic Tarka Trail in North Devon. As we walk, talk and take in the beauty of North Devon we release our old stories and immerse ourselves in new visions for our careers and lives.
About Westward Living
Luxury self catering holiday cottages in North Devon. This is an area of outstanding natural beauty, and Westward Living offers luxury accommodation to match. They have 14 bespoke self catering luxury cottages ranging from 2 bedroom to 8 bedrooms and the 5 Star properties have private hot tubs. All properties are accredited by VisitEngland, with ratings from 4 to 5 stars.
Our perfect hosts Kathy & Chris, will be on hand to ensure that we have a memorable stay in the beautiful seaside village of Westward Ho!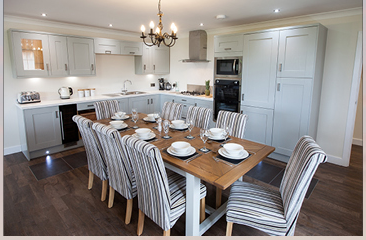 Who is Jackie G Michaels?
Media personality, business woman and empowerment expert with twenty plus years within the field of personal growth. A keen walker who has seen the therapeutic benefits of walking on a physical, mental and emotional level. Her greatest inspiration and ideas have come to her whilst walking.
Jackie G Michaels is on a quest to inspire visionary women to live fulfilled lives through developing their authentic power, confidence and self worth.
Walk With Me - Together, We Move Mountains

SECURE YOUR PLACE NOW!
Pay a Non-refundalbe Deposit | 2 person sharing - £60 per perspon | Single - £120
FAQs
What are my transport options for getting to and from the event?
In previous years attendees have orgnised their own mode of transportation. If attendees are interested in getting group transportation - we would be willing to source and organised this on your behalf.
How can I contact the organiser with any questions?
Please email - jackie@mindzinmotion.com