Description
Welcome to our fabulous free networking event for August. We are building amazing momentum with our regular monthly meeting of local and not-so-local business women where we individually and collectively share our skills, talents and inspiration with each other.
This month we are super excited to introduce Sue Marcantonio-Edwards to the group. This wonderful lady will be sharing her journey in life and business with us so be prepared to be inspired! In her own words ...
"I have always found people fascinating and even as a child I was a good listener and I loved people watching. I was a competitive athlete from 11 so it was not surprising that I chose to become a PE teacher. I have had an eclectic mix of jobs some employed, many self-employed which have always included teaching, movement or both and been lucky to work in this country and abroad. The themes that run through my working life have been people in all their forms and wonder – the body and how it moves, what it holds hidden from obvious sight, how it reacts and the mind body connection. Back to people watching again!!
Life has lead me a merry dance and as a compulsive learner I have been on a maraud of courses. It is only latterly as I look back, that I can see how all the work and careers I have had have led me, albeit the scenic route, towards to the work I now do. So, I have moved from PE teacher – a suited and booted corporate woman to Shamanic facilitator and Movement to heal practitioner. The curve ball was my husband's novel idea to have a farm for his retirement. So, another huge learning curve over the last 5 years has been how to run a livestock farm with sheep, lambs, cattle, alpacas, goats, chickens, and dogs. This is a London girl who only ever had a gold fish as a pet and washed that down the sink and revived it with her dad's whisky!! Along the way, I have been blessed with two amazing boys who are happy in their own skins and they give me such joy just by being who they are. I also love my garden, my healing plants, and my vegetables.
As I write this I am sitting on a bean bag with my dog asleep next to me looking out over beautiful Devon fields watching the animals resting in the sunshine, how blessed am I".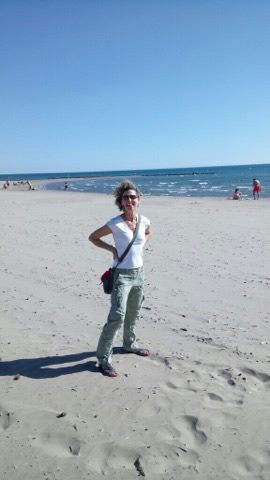 Wonderful words full of experience and wisdom and we are very much looking forward to hearing Sue in person.
We hope you can make it too.