Description
Welcome to our very last networking event of the year and we have a special treat to share with all our members.
Firstly we we would like to take a moment to reflect on what has been an incredibly successful year with the group flourishing, new members joining from far and wide and our reputation as the best free networking group for local business women firmly established.
We would also like to take this opportunity to thank Ian Buckingham at The Southgate where we hold our monthly meeting for being such a great host and allowing us access to the space completely free of charge and for always making us so welcome.
So, this month we have the very talented Zara Triconnet with us to share her vocal and sound therapy skills with our group. She will be sharing her journey and also inspiring us with the benefits of sound therapy and how it works. We are looking forward very much to her demonstration on what a session/sound bath experience can be like and she will be using Himalyan bowls, voice and crystal bowls. We know you will enjoy this sublime experience.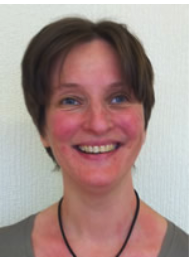 Looking forward to seeing you all, ensure you bring your business cards and promotional material and be prepared to finish your year in business at our vibrant meeting and supportive network of ladies who are making such a difference to the North Devon business scene.