Description
We are excited to share our last networking event of the year with you all. It's going to be a great session so please reserve your place and feel free to share this link with your friends in business. We have seen the group grow over the years and this past year has been the very best for bringing together such a great group of high caliber local business women. We really do help each others' businesses grow and develop and its a pleasure to work alongside all of you in our individual endeavours.
This month we are thrilled to hear from another incredible woman in the guest spot. Shivdev Kaur, who has been a teacher of Kundalini Yoga for 14 years is also a teacher trainer for the international school and ashram Amrit Nam Sarovar. Shivdev moved to Devon, from London, 8 years ago and there created classes, teachers and trainings. She founded Kundalini Awakening Level one trainings in Devon and has set up women's groups specifically The Women's Cave around the principles of the Red Tent and shamanic practices. Shivdev is also a trained Psychotherapist in Psychoanalytic Freudian Psychotherapy, with renowed therapist Alison Knight Evans. She has many tales to tell of her time working for the mafia in Sicily as a nanny, to being homeless in London. She is a mother and grandmother, wife to Chris, an environmentalist and who has worked for many years in the field of addiction where he met Shivdev as an addiction counsellor.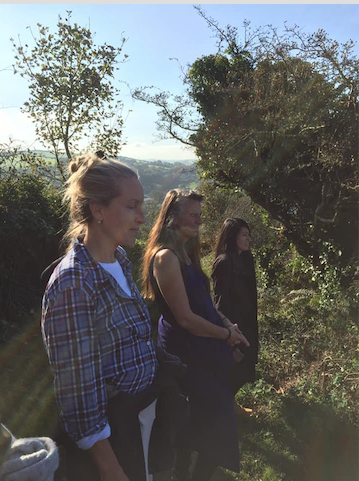 ---
We have another announcement to make, our member Ali Shaw from Beaconside Country House near Bideford has very generously offered us reduced price tickets for an event this coming Friday 7th, There will be great music, dancing, supper and a bar £10 each for us (previously £35). She has booked an eight piece motown band from London for the evening and there is a free coach leaving from Barnstaple Square Friday 6pm if you would like to come and returning later in the evening. If you are interested please email her on ali@beaconsidehouse.co.uk to confirm, partners are very welcome too. This would be a fabulous way for us all to celebrate a great year in business together.
Looking forward to seeing as many of you as possible on the 18th! It's going to be a great end of year FREE networking event.