Description
Our monthly event is just around the corner and we are looking forward very much to seeing all our local business women. If you are new to the group or networking, then you are very welcome to come along. This is purely for support and helping you to raise the profile of your business.
This month we have the pleasure of hearing from Head of retail and community fund raising at North Devon Against Domestic Abuse, Alessia Sheldon. Last month, she was unable to come, so we are having a re-run!
In her own words ..... "I thought back through my career and knew that as long as I was surrounded by fabric and friends I would be happy. Turning 50 this year, I reflect with gratitude for this love of fashion that has served me, giving me the opportunity to help a forward thinking trustee board of a local charity raise their profile and increase revenue streams by opening boutique style charity shops for them, the first of their kind in North Devon."
A taster from a very vibrant member of our community and one who is dedicated to helping others.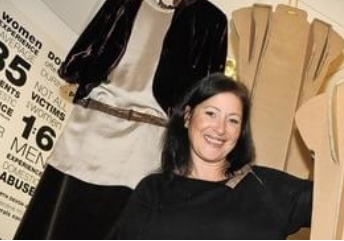 See you on 20th, always 3rd Tuesday of every month. Please share, invite your friends along and rsvp so we have an idea for numbers, remember it's free networking at it's very best.
With best wishes,
Dana and Karen