Find out more about the new North East Community Forest (NECF) partnership and how you can get involved!
About this event
In July 2021, England Community Forests and Defra approved an expression of interest from a partnership of local governments to create a new community forest in the North East of England.
The councils of Newcastle, Durham, Gateshead, Sunderland, North and South Tyneside, alongside a wider Forest Partnership including organisations such as the Forestry Commission, Woodland Trust and North East England Nature Partnership, will now begin work on the North East Community Forest.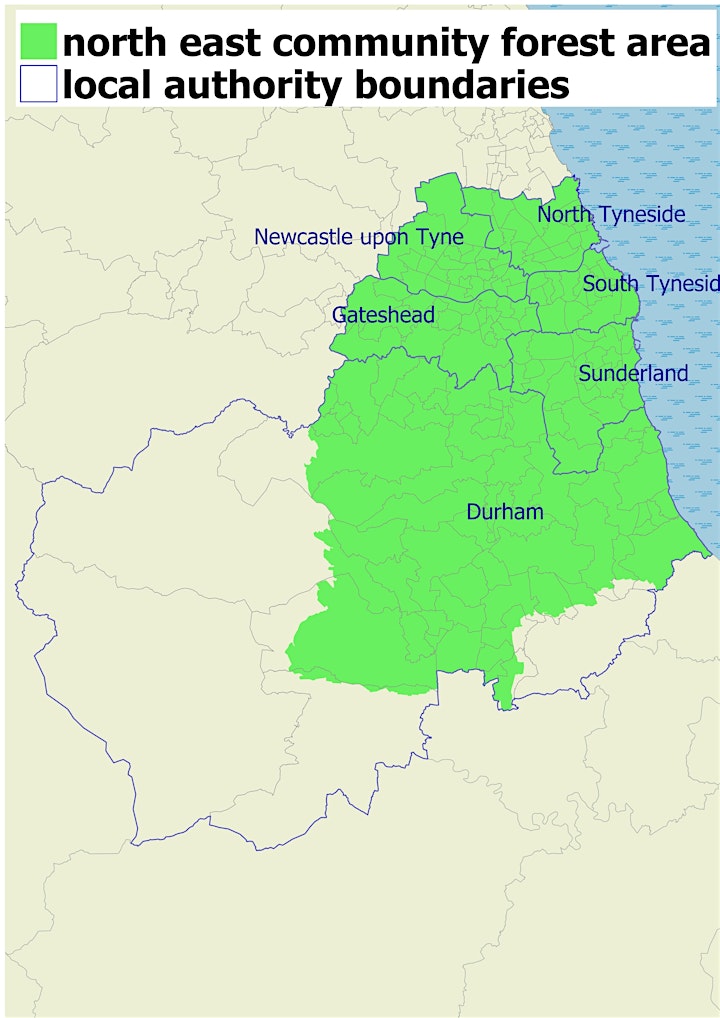 The project will receive funding to create 500ha of of new woodland across the six local authorities over the next five years. Rather than one continuous stretch of forest, woodland creation and tree planting will take place in various locations across the region.
The newly formed Forest Partnership, combined with a new Forest Team and future Forest Plan, will provide the foundation for an ambitious programme to plant trees and create woodland in and around our cities, towns, and villages. This work will not only help the North East fulfill its commitment to tackle the climate crisis, protect wildlife, and reduce flood risk; it will also help our economy and create jobs at a time of massive economic disruption, give more people access to nature, and green our streets, improving the quality of life for our communities throughout the region.
Lloyd Jones CMLI, Landscape Officer at Newcastle City Council, coordinated the expression of interest program. Join this free webinar on 15 September to hear more from Lloyd about the NECF programme and how you can get involved.
Organiser of North East Community Forest (NECF)