Description
DESCRIPTION
Our November Digital Showcase is powered by KPMG; they are a global provider of mobile apps and products and we are very happy to have them sponsoring this months event.
What's it all about?
Digital Showcase is a monthly network and showcase event open to all in the sector. Held in Campus North the evening kicks off with companies giving a 5 min pitch, demo of their product, or sharing their journeys, followed by Q&A and feedback from the audience (strictly no sales pitches allowed!) Afterwards, everyone enjoys networking with beers and food provided.
Event Schedule
18:00 - Doors open and registration
18:30 - Digital Showcase begins!
19:30 - Refreshments and a chance to network
Guest Speakers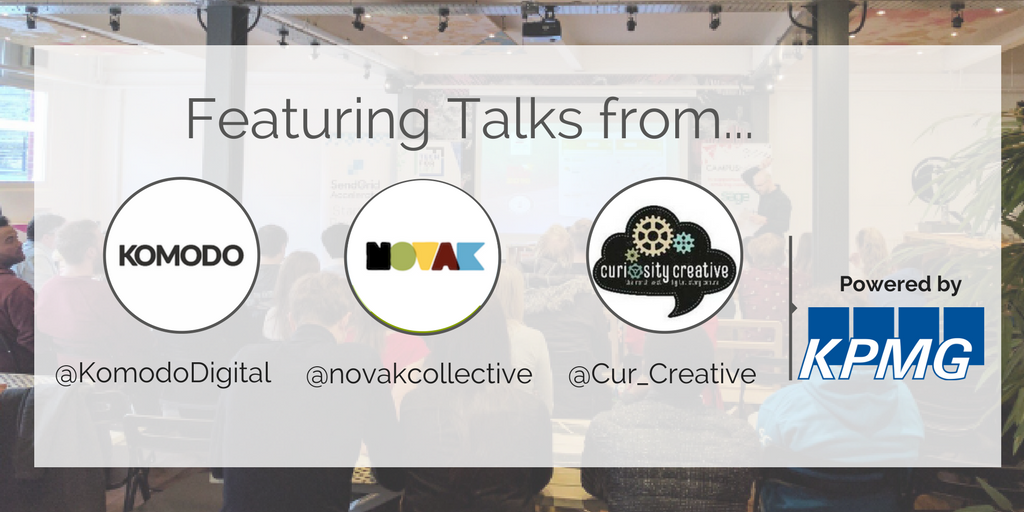 A BIG thanks to this month's sponsor: KPMG! Without the support of companies like you, we would not be able to hold these events.