Want to know what an Engineering Hero looks like....
About this event
In the most recent list of the Top 50 Women in Engineering we were delighted to see 3 winners based in the North East.
Join us to hear from these North East based #EngineeringHeroes about their career journeys, what makes them engineering heroes and who their engineering heroes are.
Our speakers...
Jennifer Olsen, PhD researcher, Newcastle University
Dr Tannaz Pak, Senior Lecturer in Energy and Environmental Engineering, Teesside University
Andrea Pearson, Technical Operations Manager , FUJIFILM Diosynth Bio-technologies
See more details below.
For the full list of 2021 winners see https://www.wes.org.uk/WE50
And special guest...
Elizabeth Donnelly MSc FRSA MRAeS MINCOSE
Chief Executive Officer, Women's Engineering Society
After an early career in IT, Elizabeth graduated from the Open University, specialising in systems thinking. She was awarded Membership of the Royal Aeronautical Society as a result of her work with Rolls-Royce and went on to lead skills policy in the aerospace industry. Elizabeth was also responsible for the regional diversity strategy of the East Midlands Regional Development Agency during her time as a Board Member. She chaired the RAeS Education and Skills Committee and was Deputy Chair and founder member of its Women in Aviation and Aerospace Committee. Elizabeth also founded the RAeS Amy Johnson Named Lecture.
Later, Elizabeth established her own consulting company, working with charities and universities on change management, and graduated with an MSc in Systems Thinking in 2017. In 2018 Elizabeth was appointed CEO of the Women's Engineering Society. In 2019 she became a Member of the International Council of Systems Engineers UK and in 2020 Elizabeth was invited to become a Fellow of the Royal Society of Arts, Manufactures and Commerce.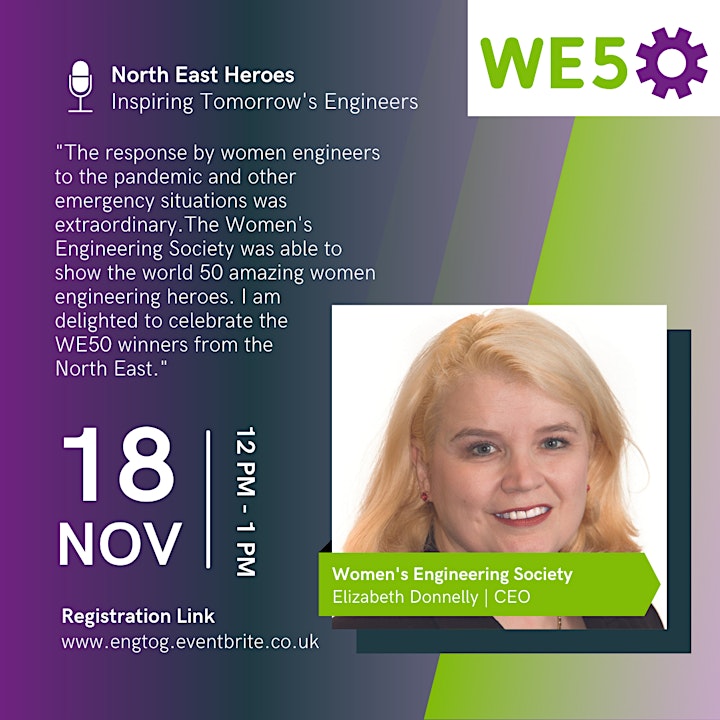 More on our ENGINEERING HEROS....
Jennifer Olsen BEng
PhD Researcher , Intelligent Sensing Laboratory, Newcastle University
Jennifer told us:
I am a full time PhD student aiming to improve out-dated designs of upper-limb prosthetic sockets. Home-educated for the latter-half of my education, my journey to a career in engineering started age 17, when I won the 'National Engineering Competition for girls' with a new design of prosthetic elbow joint.
This led to my undergraduate degree, Mechanical Engineering BEng where I chose to study orthopaedic spinal rods, and now my research into upper-limb prosthetics, focusing on the interactions between the socket and the residual limb.
Outside of my work, I am a keen crafter and motorsport fan – when I'm not catching up on W-Series or Formula 1, I'm sewing, knitting or growing my own vegetables.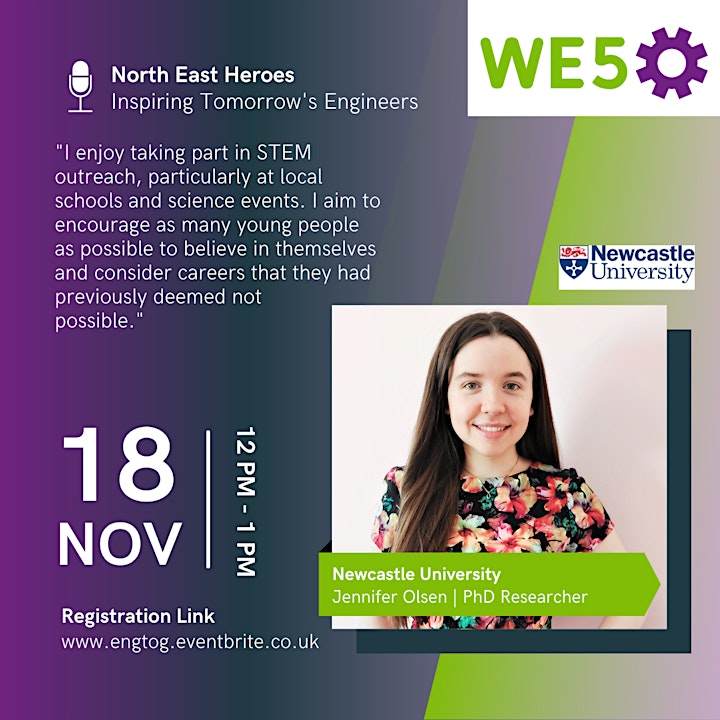 Dr Tannaz Pak PhD, CEng MIMMM, FHEISenior Lecturer in Energy and Environmental Engineering, Teesside University
Dr Tannaz Pak is a senior lecturer in Energy and Environmental engineering. She holds the Chartered Engineer status and is a professional member of the Institute of Materials, Minerals and Mining (CEng MIMMM). She is a fellow of Advance HE (FHEA). Tannaz's research is focused on groundwater clean-up, water treatment, renewable energy (biochar and biofuel), decarbonisation, nanotechnology, waste management, and sustainable material.
Prior to starting her academic career, Tannaz did her PhD in Geosciences at the University of Edinburgh, completed in 2015. She did her MSc in Reservoir Geoscience Engineering in the IFP School in France and her undergraduate in Engineering in Iran.
Tannaz leads several international projects funded by the British Academy, British Council, Royal Academy of Engineering, FAPESP, etc. to solve challenges related to energy and the environment.
Celebrating women's contribution and their achievements in all sectors is needed more than ever. In a world with almost instant access to information inspiring stories impact lives beyond imagination.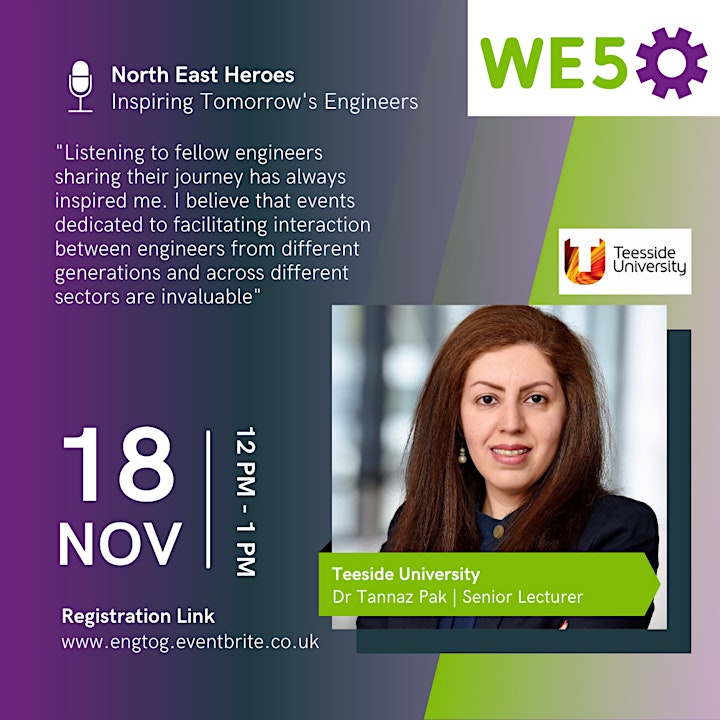 Andrea Pearson MEng CEng MIChemETechnical Operations Manager, FUJIFILM Diosynth Biotechnologies
I am currently Technical Operations Manager of Fujifilm Diosynth Biotechnology's Mammalian Cell Culture Facility in Billingham. Having worked in the petrochemical industry for SABIC for nearly 13 years, I moved over to FDB in May this year.
At SABIC I started my career in Process Engineering and then moved over to Operations Management as well as some time working on Turnarounds.
At FDBK I lead a team of Engineers and Scientists who oversee transferring biologics manufacturing processes from mid to large scale. One of our current projects is the manufacture of Novavax's Covid 19 vaccine which is awaiting approval for use in the UK.