Description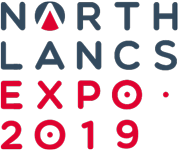 The North Lancashire Expo is a unique two-day event that sees hundreds of businesses and thousands of visitors collide on a platform to showcase our amazing North Lancashire. Friday is a business showcase with exhibitors, stands and talks with the Saturday being all about our community with a focus on skills and training.
North Lancashire is an amazing place. It has unique locations, warm, friendly people and a rich, growing business community. We believe that it deserves a gateway to allow people and organisations to discover all of that in one place… to get a taste of why North Lancashire is important. Now and in the future.
We do that by bringing all the stakeholders in the region together for two days of discovery and connection with industry, education, local government, and leisure & tourism.
The North Lancashire Expo is brought to you by Lancaster & District Chamber of Commerce in association with Lancaster City Council. The Expo is kindly sponsored by EDF Energy, Workshop Media, Nick Dagger Photography, Apparatus Marketing, SilverDoor Apartments, Lancashire Business View, Peterson (United Kingdom) Ltd, Lancaster & Morecambe College, Lancaster University and Treble 3.
Being held on Friday 20th & Saturday 21st September 2019 @ The Expotorium Marquee, Lancaster Brewery, Lancaster Leisure Park, Wyresdale Road, Lancaster. From 10am – 4pm on both days.