North Wales & Cheshire Business Conference

Thursday, March 23, 2017 at 9:00 AM

-

Friday, March 24, 2017 at 4:00 PM (GMT)
Event Details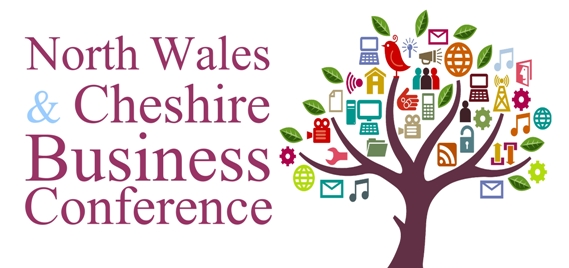 6th Annual North Wales & Cheshire Business Conference & Exhibition

TWO DAY BUSINESS EVENT

Thursday 23rd March 9am - 9.30pm

Friday 24th March 9am - 4pm
at the Glasdir Conference Centre, Llanrwst, Conwy

Join us on Thursday, Friday or both days!
This is a NOT TO BE MISSED EVENT attracting over
300 businesses from across North Wales & Cheshire

Have you booked you tickets yet?
ALL TICKETS FOR SMALL & MICRO BUSINESSES ARE FREE

With a maximum of 500 tickets available and limited stand space
please contact nina@f2n.co.uk to book a stand

300+ ATTENDEES TO MEET & NETWORK WITH

PUBLIC, PRIVATE & VOLUNTARY SECTOR STANDS TO EXPLORE

INTERACTIVE WORKSHOPS

DYNAMIC & ENGAGING SPEAKERS
NETWORKING SESSIONS
LOUNGE AREA FOR MEETINGS & 1-to-1's

BUSINESS NETWORKING
---------------------------------------------
WORKSHOPS & TALKS
How to access finance?
Owain Lloyd Williams, Natwest Bank
Banks are providing finance to businesses and it's important that you know what you can do yourself to be better prepared before meeting your Bank Manager. During this workshop you will learn what homework you need to do before applying for finance and what you need to consider; be it to help start a new venture or enable your business to grow. We will also cover the main reasons when banks are unable to assist and where else you can go for your lending needs.
Create Video to Make Your Social Media Sing

Teresa Carnall, TBC Marketing
Making your business stand out in a crowd can be tough, especially when the 'crowd' consists of millions of other voices all trying to be heard over the roar that is social media. That's when video comes in. Whether it's Facebook Live, Periscope, Vine or you're uploading a video that you've taken with your smart phone app, video gets people's attention and if done correctly, keeps it. This mini-workshop will discuss (and practice) how to make videos for your audience. We will also look at when you should get the professionals involved and the best use of video on your website.
All Plans, No Action?
Rachel Jones, A470 Training
Many small business owners struggle with action planning. We're great at coming up with new ideas, but not so good at writing (and sticking to) a simple, effective action plan. This workshop will help you tame your 'to do' list and make real progress towards your goals. Even if you're a prize procrastinator these simple but powerful tools will turn you into an Action Hero.
Flexible Goals
Graham Dobbin, Perception Insights
Our Goals for our businesses need to be flexible. Give us the opportunity to.Running a business is rarely straight forward, things can be thrown at us from all angles and most often when you're least expecting it.  Rightly or wrongly our business success is often measured in how we deal with those disruptions and hurdles.Graham will look at how develop our Goals, deal with the 'what if' and still stay on track. As always, it will be interactive, challenging and fun
Outsourcing and Business Agility

Andy Macgregor, MD Face For Business

Business Agility - The ability to adapt to changing circumstances / Benefits of keeping trim
Examples of how businesses have benefitted / Outsourcing - Achieving goals without over burdening costs
What can be outsourced / What not to outsource / Questioning Technique
Essential updates for the food and drink sector
Rachel Jones, A470 Training
Do you work in hospitality, tourism or the food and drink industry? Or are you thinking of starting a catering business? This session will bring you bang up to date with new and forthcoming legislation, industry trends and best practice. We'll look at the Food Hygiene Rating Scheme, current food safety issues, consumer trends, challenges and opportunities, as well as help and support available for the sector.
CONFIRMED EXHIBITOR LIST

Health & Beauty
* LEAF Health
* Bridgette Handley Tropic Skincare
* Conwy Pearls

Business Services
* Natwest       * Text Local
* f2n Business Network             * Kogan Coaching
* Glasdir         * Supertemps         * Social Business Wales
* iON Leadership          * Face for Business      * Textlocal

Professional Services
* PKM Financial Services Ltd
* Littlefield Wills & Estate Planning
* Knox Commercial & Insolvency Solicitors
* Banwell Accountancy


Marketing, Media & Creative
* TBC Marketing
* Team Author UK
Charities
* Wales Air Ambulance      * Ty Gobaith/Hope House Children's Hospice

Environment, Energy & Construction
* MK Enterprises (UK) Ltd
* Vicky Cutler, The Utility Warehouse Discount Club
Hospitality & Tourism
* Roomzzz Aparthotel             * Breese Adventures
* Llandudno Bay Hotel
Food & Drink
* Thermomix  

 Education & Training
* Coleg Cambria     * A470 Training       * Glasdir Skills Academy

TWO DAY CONFERENCE & EXPO TICKETS
All Small & Micro Businesses ( less than 10 staff)  - FREE TICKETS
Business employing more than 10 staff - £25 PER PERSON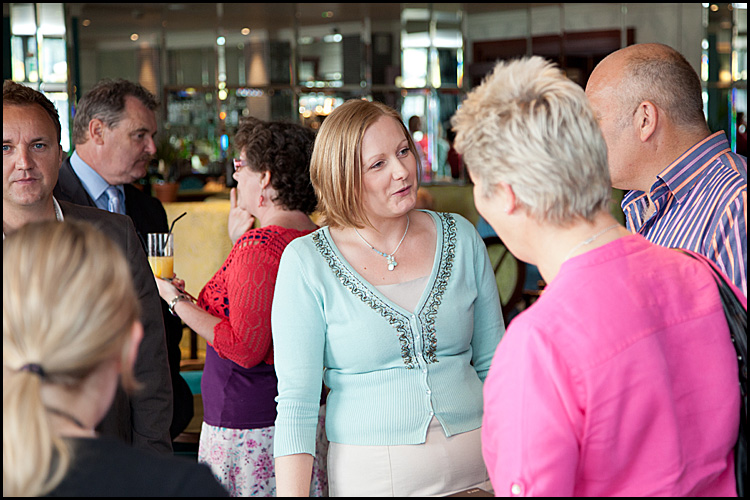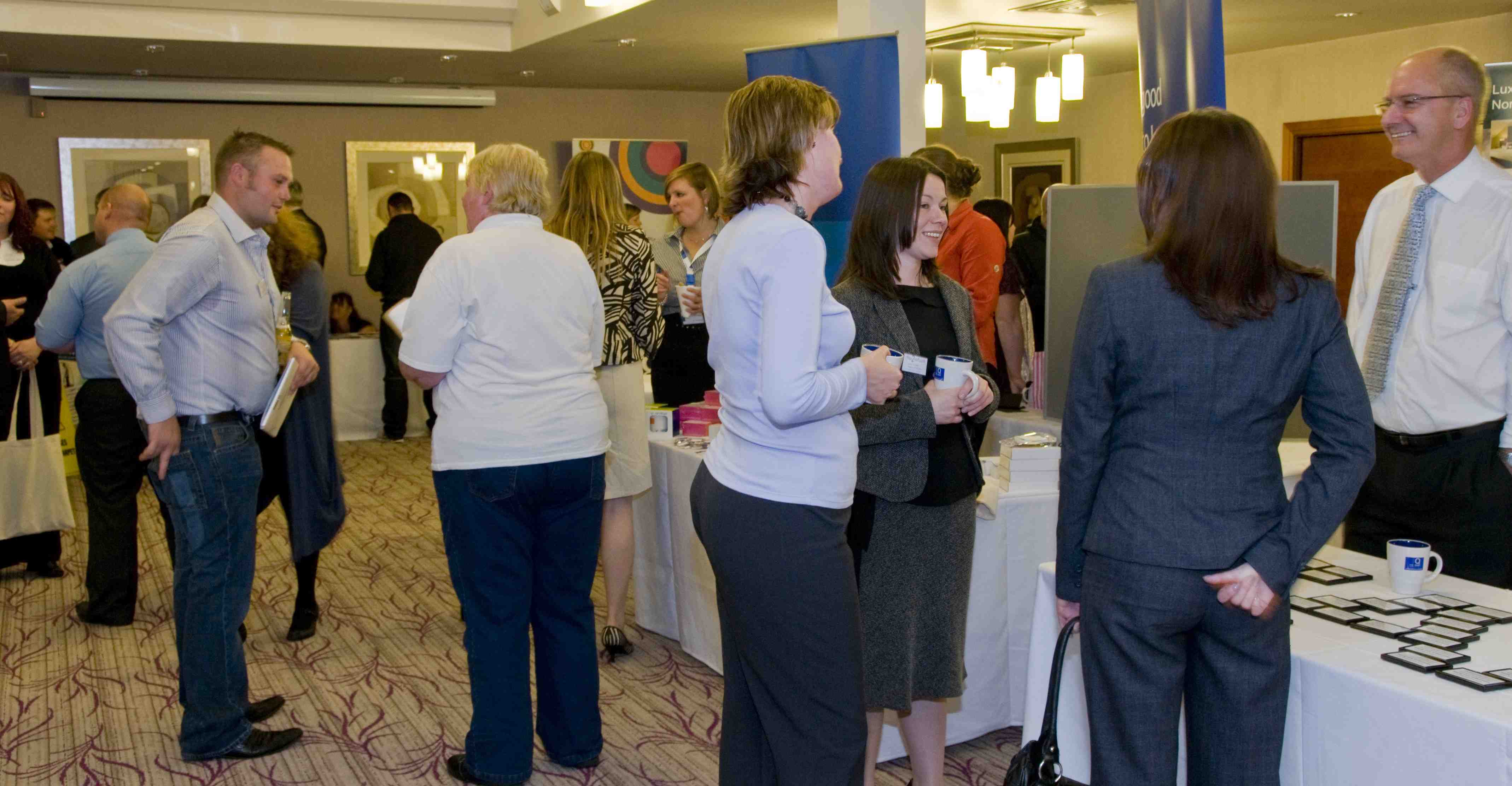 Save This Event
When & Where

Glasdir Conference Centre
Plas Yn Dre
Station Road
LL26 0DF Llanrwst
United Kingdom


Thursday, March 23, 2017 at 9:00 AM

-

Friday, March 24, 2017 at 4:00 PM (GMT)
Add to my calendar
Organizer
f2n Business Network
Whether you are a professional working for a company, looking to start up your own business, already started a business and looking for some help to take it to the next level
f2n Business Network will help you to reach your goals by offering you,
Free Attendance at 200+ networking events
Create valuable business
"Steps to Success" goal setting meetings
Complimentary mentoring session with f2n Founder Nina Sardar
Develop yourself and your business
Make lasting friendships
Member profile on www.f2n.co.uk
No lunch or breakfast costs
Two minute presentation slot at every event
"Spotlight" your business for 15 minutes
Free stand space at "Meet the Member" events
Support Charity of the Year
Join us and become a f2n Business Network member today
membership starts from £25 a month for 12 months (NO VAT TO PAY)
We have three Individual Membership Packages available;
•£144 for 6 month trial (for one named member)
•£25 a month for 12 months (for one named member)

• £250 a year (save £50)

We have six Corporate Membership Packages available;
•£40 a month for 12 months (for up to three members from the same company)
•£430 a year (save £50)

•£55 a month for 12 months (for four-five members from the same company)
•£600 a year (save £60)

•£95 a month for 12 months (for six-ten members from the same company)
•£1100 a year (save £40)
Join online via our website www.f2n.co.uk
NB. Please read our Terms & Conditions, which can be found on the homepage of our website www.f2n.co.uk before booking any event regarding our cancellation policy. Thank you.
North Wales & Cheshire Business Conference