North Wales | Wales TUC 2018 Annual Union Learning Representative (ULR) Development Day

Thursday, 8 February 2018 from 09:30 to 16:00 (GMT)
Event Details
Invitation
WTUC Learning Services are pleased to invite reps from all unions (including those waiting for training) to attend the 2018 North Wales Union Learning Representative (ULR) Developmemt Day, 8th February 2018.
The event is free to attend, and will be hosted in the St Georges Hotel, situated in a stunning position on the North Wales Coast overlooking the beautiful Bay of Llandudno.  The day offers a fantastic opportunity to learn, network and share through listening to guest speakers and participating in workshops.
The theme will be 'Understanding the needs of the Older Worker'
Attendees can participate in two workshops throughout the day, once registered you will be invited to choose from the following workshops (subject to change):
Employability and the Older Worker
Skills and training challenges facing older people in the workplace and beyond - The toolkit.
Filming with a Smartphone
Making the most out of Quick Reads
Union organisers, Wales Union Learning Fund project workers and other union officials interested in learning & education may attend.  Places are limited so please contact Angharad Halpin ahalpin@tuc.org.uk if you are unsure or need further clarification.
Draft Agenda - 8th February 2018 - 09:30 – 16:00 Approx 
AGENDA
9.30 – Arrival
10.00 – Start – Welcome and Housekeeping (Sian Cartwright- WTUC)
10.05 – Chair Opening – Mike Jenkins
10.15 – Main Speaker – (Steve Huxton – Ageing Well in Wales)
10.45 – Q &A to the Speaker
11.00 – Break
11.15 – Workshops
12.30 – Lunch
1.15 – Welcome back and A.M Workshop Feedback
1.45 – Workshops
2.30 – Break
2.45 - PM Workshop Feedback
3.45 – Summary from the stand – General Q&A
4.00 -  Finish
Lunch:
A buffet lunch will be provided. Please let us know if you have any dietary requirements or if you do not require lunch.
Agenda:
The agenda is currently being worked on and therefore subject to change, a final agenda for the day will be issued prior to the event.  
How to get there: 
SATNAV:  LL30 2LG
ST George's Hotel
The Promenade
Llandudno
Conwy
LL30 2LG
Or for any further info get in touch on the below;
Parking:  
Nearby parking facilities  https://stgeorgeswales.co.uk/accommodation/hotel-car-parking
Parking is available on site. Parking is on a "first come, first serve" basis. In our rear car park, we can accommodate up to approximately 30 cars and an additional 6 on the forecourt (including 2 Disabled Spaces). There is plenty of on-street parking in the area and is usually free of charge after 4pm
St George's Hotel Website: https://stgeorgeswales.co.uk 
Access Needs:
Please let us know if you require special access needs or if we need to know anything else. 
Travel costs
Reps should check with their own union in advance to see if they are able to help with travel costs (this will depend on the policy of your own union). The Wales TUC is not able to help with travel costs. PCS reps are asked to contact Steve Donoghue in the regional PCS office to obtain authorisation to attend this event. 
How the Wales TUC will use your data when you register for this event:
Important - please read our fair collection, processing and privacy notice here http://www.wtuclearn.org.uk/resource/event-registration-fair-collection-processing-and-privacy-notices
Many thanks
Angharad Halpin
When & Where

St George's Hotel
St George's Place
Promenade
LL30 2LG Llandudno
United Kingdom


Thursday, 8 February 2018 from 09:30 to 16:00 (GMT)
Add to my calendar
Organiser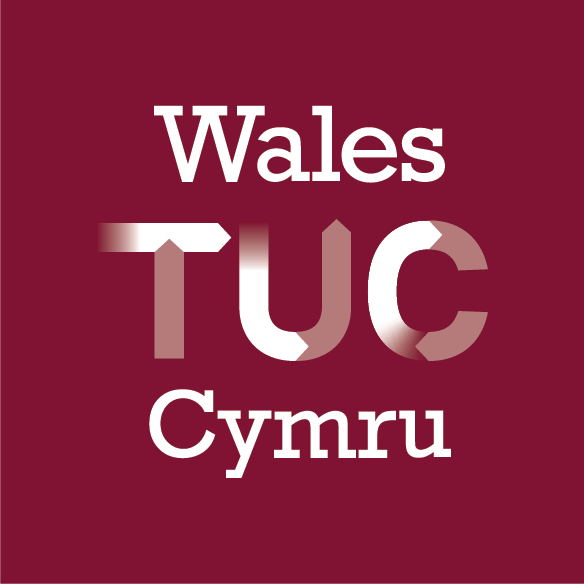 Wales TUC Learning Services is at the forefront of union-led learning for Union Learning Reps and union members in Wales. The WTUC Learning Services team provides expertise and assist unions in Wales to access the Welsh Government funded Wales Union Learning Fund (WULF).
The Wales TUC Education Service offers a high quality, accredited training programme for union reps and union professional officers from affiliated unions in Wales.
As well as the accredited training programme, the Wales TUC Education Service also offers 1-day non-accredited events, seminars and briefings to help union reps and officers keep up to date, build capacity and develop new skills and networks.
About the Wales TUC
The Wales TUC was established in 1974. It is an integral part of the TUC and was set up to ensure that the role of the TUC is effectively undertaken in Wales. The Wales TUC seeks to work with and make representations to other organisations at an all-Wales level.
A major role is to co-ordinate the trade union approach to the National Assembly of Wales and ensure that the interests of Wales' half a million trade unionists are properly represented in the whole range of Assembly decision making. Wales TUC policies are discussed and agreed at its Annual Conference each Spring, to which every affiliated union can send delegates.