North West Primary Languages Conference 2018

Thursday, 21 June 2018 from 08:30 to 15:30 (BST)
Event Details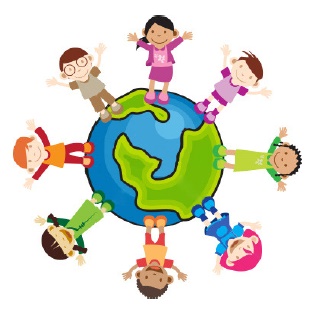 North West Primary Languages Conference 2018
Theme: "Make your primary language sparkle"
A full one day conference with lunch and refreshments for Subject Coordinators and primary language teachers. Explore how your school can develop a sparkling and successful foreign language learning curriculum in line with the new DfE KS2 Languages PoS.
Keynote Speakers:
Key Note Presentation - Bernadette Holmes MBE, Director of Speak to the Future, the National Campaign for Languages
Bernadette will share her thoughts on the future of language learning and how the 12 DfE Attainment Targets in the KS2 Primary Languages PoS to guide primary teachers and schools to quality teaching and learning of primary languages.
Exhibitor presentations - All exhibitors 
All exhibitors are invited to give short presentations about their products and services on offer.
Being creative with primary language learning skills - Daniel Alliot, National Trainer for Primary Languages
During this session, Dan will look at the creation of a simple module, (based around a stimulus such as a story), and how essential it is to have clear learning objectives, which ensure learner progression across a creative and engaging framework. We will look at how specialists and non-specialists can reinforce prior learning and further develop linguistic confidence through their teaching, measuring learner progress over the course of the unit.
Linking literacy and primary languages - Julie Prince, Primary Languages Consultant
In this hands on and active session. Julie will help us to consider how both non specialist/ specialist primary language teachers can develop creative units of effective language learning that reinforce communication and primary literacy skills.
Adding sparkle to language learning and progression - Michelle Hindley, Joanne Hornby & Kate Percival, PLN Language Teachers
In this session Michelle, Joanne and Kate will share the ways that they have used the lesson plans on our Ready Made KS2 SOW and seasonal specials as a spring board to generating purposeful, memorable and sparkling sequences of language lessons. Find out how they use drama, song, ICT, creativity to ensure that children progress in the four core skills and language leaning skills
Creative and topical sparkle in a year of primary language learning - Robert Artingstall & Susannne Wilson, PLN Language Teachers
In this session Robert will take us through the materials and resources that he has produced and used in his primary language teaching this year and share in our creative webinars - Superheroes, Fantastical Beasts and Summer Festivals.
Susanne will share with us how you can take these ideas and resources and implement them successfully back in your own primary classrooms.
Exhibitors: 
We have a small connected exhibition area, which is well attended by our delegates during breaks and lunchtime. Please contact us if you are interested in exhibiting at our event.

Conference Costs 
Free - Premium Members of PLN 2018/19 receive one free delegate place (VLE User ID required)

£75 - for other PLN network members 2018/19 (VLE User ID required)

£125 - General delegate ticket
When & Where

Statham Lodge Hotel
Warrington Road
WA13 9BP Lymm
United Kingdom


Thursday, 21 June 2018 from 08:30 to 15:30 (BST)
Add to my calendar
Organiser
Empowering schools and class teachers to deliver effective primary languages with engaging primary resources, staff CPD and teaching advice.