Our goal is to enable government, stakeholders, and citizens to better level-up our communities
About this event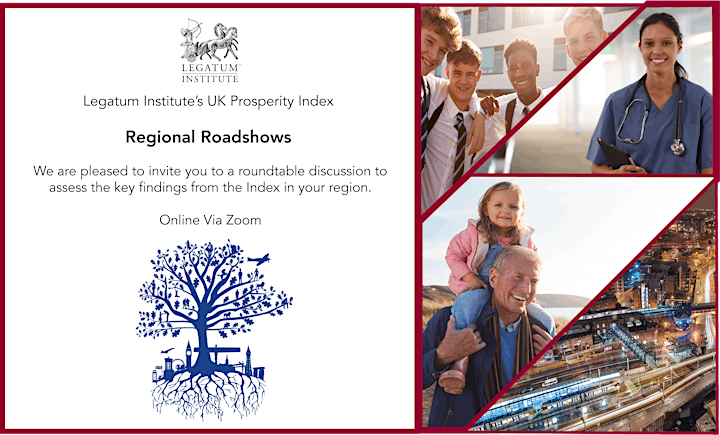 Join us at our regional roadshow to discuss how policymakers, business leaders, investors, philanthropists, and citizens can work together to better level-up local communities at a time when too many people and regions are being left behind.
The roadshow will showcase the findings of our new United Kingdom Prosperity Index, which provides data on levels of institutional, economic, and social wellbeing for each of the UK's 379 local authorities and provides a comprehensive picture of the state of prosperity in the North West.
The event will provide an opportunity for you to engage with the authors of the Index report and build relationships with other local stakeholders.
We hope that our Index can serve as a source of key data and insight, to ultimately help you and others make decisions that will improve the prosperity of all citizens across the North West.