Description
Northampton Fun Colour Rush 2018
Change of Venue - Sunday 22nd July - Abington Park Back ON!
Be prepared to get drenched in the rainbow and run, walk or dance the 5KM of happiness.
This event has now Sold Out!


Parking
Street parking is available. However, we recommend walking where possible as this is a mass participation event and parking very close to the event village may be limited.


WHAT HAPPENS?
- Firstly, each wave will have some upbeat retro tunes to get you Warmed Up!
- Then thousands of awesome adults and children will dash through 5KM of colourfulness.
- And everyone will finish off by collecting their awesome Fun Colour Rush medal.
WHAT YOU RECEIVE?
All of our wonderful participants receive:
- Exclusive Fun Colour Rush T-Shirt
- Bottle of Water
- Awesome Finisher's Medal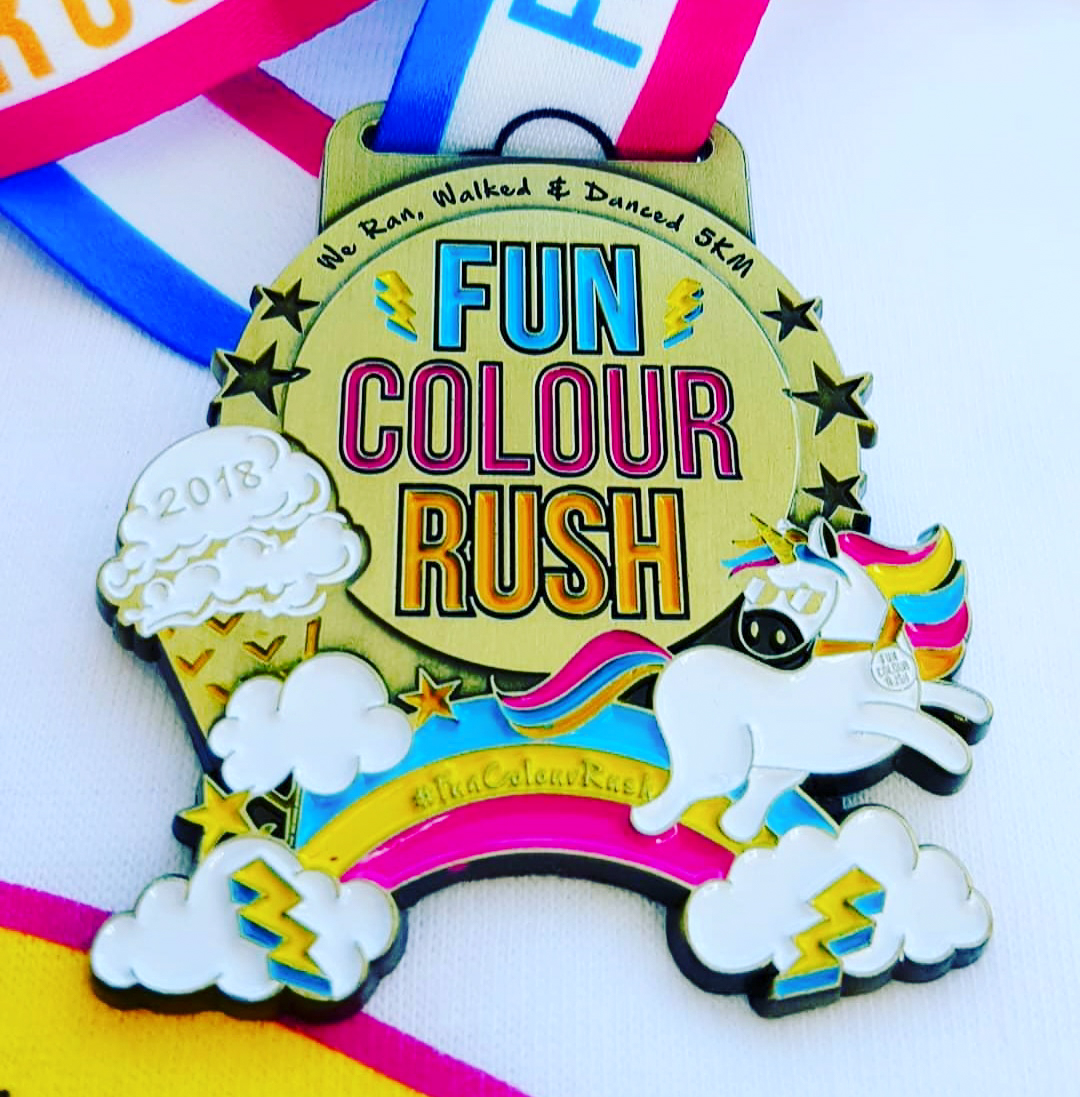 TIMINGS
Registration - 9:30am
Green Wave Warm Up & Go! - 10:00am - Sold Out
Pink Wave Warm Up & Go! - 10:15am - Sold Out
Blue Wave Warm Up & Go! - 10:30am - Sold Out
Orange Wave Warm Up & Go! - 10:45am - Sold Out
Red Wave Warm Up & Go! - 11:00am - Sold Out
Purple Wave Warm Up & Go! - 11:15am - Sold Out
Event Finish Time Approx - 12:45pm
AGE LIMITED
People of all ages welcome! Unders 5s can join for free, but please purchase a Child Ticket if you want them to receive a t-shirt & medal.
THE COURSE
5KM. 4 Colour Stations. 1 Water Station

IMPORTANT: We strongly advise that adults wear sunglasses or eye protection, and all children are REQUIRED to wear sunglasses or eye protection.
FAQS


No Changing Facilities
Except from the Port-a-loos, there are no changing facilities available. We recommend arriving in running gear and wearing clothes that the Fun Colour Rush t-shirts can easily go over.
Toilet Facilities
Port-a-loos are available in the event village
Route Accessibility
The route is part concrete part grassy and is accessible for wheelchairs.
Lost People
In the event of a person becoming lost, they should be taken to the Registration tent in the Event Village where they will be looked after by a member of staff who has been security cleared and removed to a safe and warm area. Please note that lost person will not be released to a member of the public until the member of staff is satisfied that their identity is genuine.
Event T-Shirts Are Collected at Registration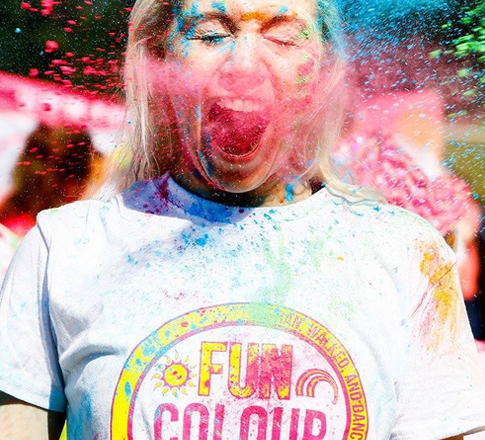 Photography
With the event being held in a public place, you are welcome to take videos and photos of the day. When uploading to social media, make sure to use the hashtag #FunColourRush. Professional photos well put upladed to our Facebook page.
Further Questions
If you have any questions that are not answered on this page, please contact engagecommunityevents@gmail.com

Alternatively, check out our website, http://www.funcolourrush.co.uk/