Actions and Detail Panel
Northampton: Marketing your HR Consultancy Workshop
Thu 15 December 2016, 10:00 – 13:30 GMT
Description
Marketing your HR Consultancy Business Workshop
How to market your business when you only have 1-2 hours per week to actively dedicate promoting your business to your target audience.
This session will suit both beginners and HR Consultants with experience of marketing. It will highlight examples taken specifically from other HR consultantcies and strategies relevant for this sector. It will include:
Deciding on your target market and tools you can use to understand their issues/objectives
Who are you and what do you want people to think & feel when they are introduced to your organisation
Getting the foundations right from your website to your social media profiles
Review of the best HR consultants in the UK and how they market their businesses
Content marketing: Review of several strategies depending on the time/expertise you have to blog/tweet etc
Direct marketing: Taking your message directly to the people you want to work with
Referral marketing: How to easily generate referrals from your existing clients & contacts
Review of the best low cost or free marketing tools available to help you automate and target your marketing efforts
---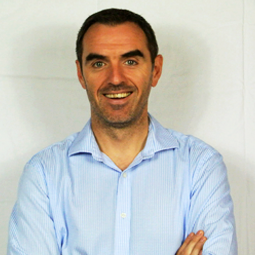 Your Trainer

Adrian McDonagh founded EasyWeb Recruitment in 2005. He oversees the training, marketing and technology teams at EasyWeb. His formal job title is "Chief Ideas Officer" which probably says more about his personality than what his job entails. The best explanation we could get from him was "Part-time trainer, part-marketer/product manager, part-time business owner, full time online recruitment ninja" – make of that what you will.
Click here to view Adrian's Linkedin Profile
---
Who Should Attend?
This event is specifically aimed at independent HR consultants or professionals who work for HR consultancies. If you wish to attend but do not meet this description, please contact us and you can be added to a reserve list in case of cancellations or extra spaces.
---
Further Information
Since 2009, EasyWeb Recruitment have been running free online recruitment workshops & webinars for HR Professionals & in-house recruiters across the country. Our events offer the chance to begin your online recruitment journey or up your current knowledge of a variety of subjects including job boards, Linkedin & social media. Many organisations use our training when new employees join the business and others upskill current staff looking for ways to increase productivity.
EasyWeb Recruitment has been at the forefront of online recruitment since 2005. EasyWeb Recruitment manage over 3,000 online recruitment campaigns per year for the likes of Tesco, Next, Macmillan, RICS & The Scouts Association. In 2013, they launched their own Applicant Tracking Software which helps clients to streamline their recruitment process and report on their overall activity. Every year since 2009, they have trained over 1,000 delegates at both face to face workshops and online webinars all of which are run for free.
Click here to visit their website: http://www.easywebrecruitment.com

Click here to view their upcoming free training events: http://easywebrecruitment.eventbrite.com
---
Terms & Conditions: This event is exclusively for independent HR Consultancies or professionals who work for HR Consultncies at UK based organisations. We regret that anyone who does not meet this description are is eligible to attend. If you are unsure whether you should attend please contact training@easywebrecruitment.com for clarification.
In very rare circumstances the event may be cancelled, postponed or the venue changed. We will endeavour to contact you by telephone and email, it is therefore imperative that you provide the correct information. Failure to provide all the details we require on the registration form may result in your booking being cancelled.
By registering for this event you agree to be added to EasyWeb Recruitment's mailing list. If you would prefer not to receive emails about EasyWeb Recruitment's recruitment services and free training events you can unsubscribe at any time.
Data Protection Act (1998)
Please note the personal information provided by you will be held on a database by EasyWeb Recruitment (a trading style of Verticality Ltd) in accordance with the Data Protection Act 1998. Data may be shared with the selected partners for the event that you are attending however we will not disclose personal data that you have provided to any other third party and the information you supply to us will only be used by EasyWeb Recruitment and selected partners to contact you regarding training/events or our other services.
Date and Time
Location
EasyWeb Recruitment
15-17 Strixton Manor Business Centre
Strixton
NN29 7PA
United Kingdom