Northern Exposure

Tuesday, 6 March 2012 from 18:00 to 20:00 (GMT)
Event Details
Previews Tuesday 6th March at 6pm
Continues until Thursday 29th March 7.30pm
Northern Exposure
Highlighting the talents of locally based photographers
BinaryDad is based in Manchester and can be found (and followed) on twitter. Although he's the founder of the photography website Bickr, he only started taking pictures in 2010 when he got an iPhone and realised that smartphones would transform photography. Avoiding the well trodden paths of moody black and white photography, and expensive equipment, he makes a point of using vivid colour whenever possible and all his photos are taken with, and edited on, his iphone. He continues to know nothing about conventional photography and doesn't
own an expensive lens!
Mark Stuttard was born and bred in Manchester and today uses the camera lens to conduct a love affair with the streets of the industrial city he's proud to call home. With a particular penchant for urban decay, Mark can often be found loitering around backstreets. And you won't find anything 'staged' in his shots, rather a commitment to capturing the beauty in the ordinary and often overlooked. A passion for leading lines, angles and textures, Mark falls into the 'less is more' camp when it comes to processing, keen instead to let the composition do the talking. Although he's not afraid to 'dabble' when the photograph commands it.
Denise Swanson's work follows on from the Nature of Plants exhibition held in the Library in 2011. It highlights her interest and study in the visual aesthetic of plants as well as how it feels to our other senses, touch, smell and sound. Denise also looks into the history, the memories and past experiences it invokes and our perception of it. She explains: "I am interested in the structure, order and classification of the natural world and in why we have the need to classify and create order. I investigate the issues involved in classification as complexity is removed and individuality or character is lost. With this in mind, I hope to reveal something of the character of a plant, rather than showing what it looks like, to give it respect and see it in a different light."
Exhibition admission free
When & Where
57 Mosley Street
M2 3HY Manchester
United Kingdom


Tuesday, 6 March 2012 from 18:00 to 20:00 (GMT)
Add to my calendar
Organiser
The Portico Library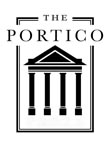 Still in its original 1806 building, the Portico Library and Gallery celebrates both the historic and contemporary culture of Manchester, welcoming the public, researchers and members to its unique 19th century book collection and 21st century literary, scientific, educational and artistic events and exhibitions.