Description
No tickets available for the next Jam?
First check the "Late bird" tickets description (click more info) to see when the second (smaller) batch of tickets is going to become available. Note they may show as sold out, even if there are still some tickets being kept for release on the date shown! If that date has already passed, then best bet is signing up on the waitlist. This means you get notified if there are any cancellations.
What is a Raspberry Jam?
A Raspberry Jam is a monthly event for kids/adults of all ages to come together and learn a bit more about the Raspberry Pi and coding/making in general.
The sessions are aimed at complete beginners with more complicated challenges for those with already some Raspberry Pi experience.
We provide all the needed equipment so all you need to do is grab a ticket and turn up!
We ask you not to use your own Raspberry Pi equipment at the Jam to avoid mixing it up with ours. If though you have a specific question or can't get yours working, bring it along and we will help you out with it.
Upcoming Jams
January 2017 - Northern Ireland Raspberry Jam 28
February 2017 - Northern Ireland Raspberry Jam 29
Standard schedule
1:00pm - Doors open
1:15pm - Start main activities
1:30pm - Workshop 1 (optional)
2:30pm - Break time
5:00pm - Jam finishes
Activities
We have lots of fun activities for you to try out at the Jam including...
Getting started with Raspberry Pi
Getting started with Scratch
Getting started with Electronics
Getting started with Python
Hacking Minecraft Pi
Exploding balloons
Controlling the traffic light
Creating music with Sonic Pi
Automated parent detector
And lots more!
A list of previous activites we have done can be found here.

We are currently piloting doing an up front workshop on a topic each month, alongside our huge range of paper based activities. There is though activities for everyone from beginners to those with a little more experience.

If you end up having any issues, our team of expert volunteers are on hand to help out.
If you would also like to help with setup, takedown or generally walking around helping people with their Pi projects, please drop an email to nems@farsetlabs.org.uk and we will pass on your details.
Note that normal Farset Labs Child Protection policy applies. This includes that all children under the age of 14 must have a designated guardian in Farset Labs for the entire event.
We also require children aged between 14 and 17 (inclusive) parents are within 10 minutes from venue and can be easily contactable in event of an emergency.
Hosted by Andrew Mulholland.
FAQs


Is there an age limit to take part in the Raspberry Jams?

Nope! Although we say it is not really suitable for children under 6. There is no upper age. We have had people as old as 85 taking part!
What we do ask though is if you have only got a ticket for your child, that you both work together as we budget the tickets for the numbers of Raspberry Pis we have available.
There is no more tickets left for this months Raspberry Jam, how can I make sure to get some for next month?

Well, first thing, make sure you are signed up on the waiting list! People usually cancel last minute so chances are we might be able to squeeze you in. Other than that, your best bet is make sure you are signed up on the tickets mailing list. When tickets become available, we email out details to that list. You can unsubscribe at any time.
How can I get there? Can I take public transport?
The new Physics Teaching Building is very easy to get to by car, or by public transport.
By car
Park at the McClay Library car pack. If it is full, then there is plenty of additional car parking in the surrounding side streets.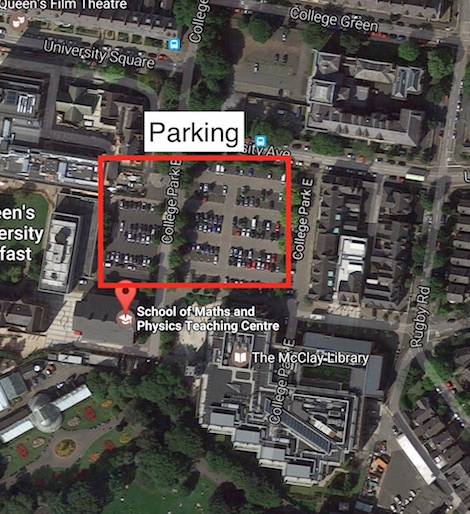 By train
Travel to Botanic station, then walk up Botanic street towards Queens University. The new Physics Teaching Building is directly opposite the entrence to the McClay library.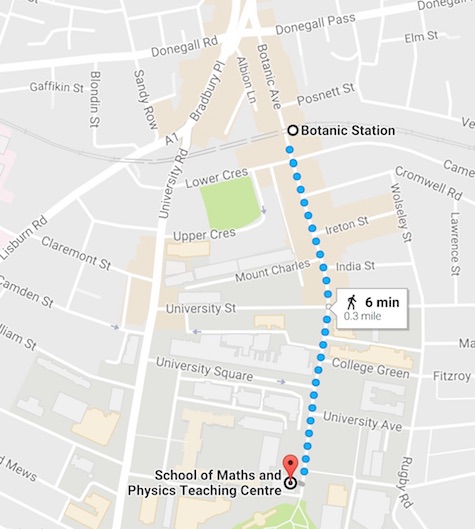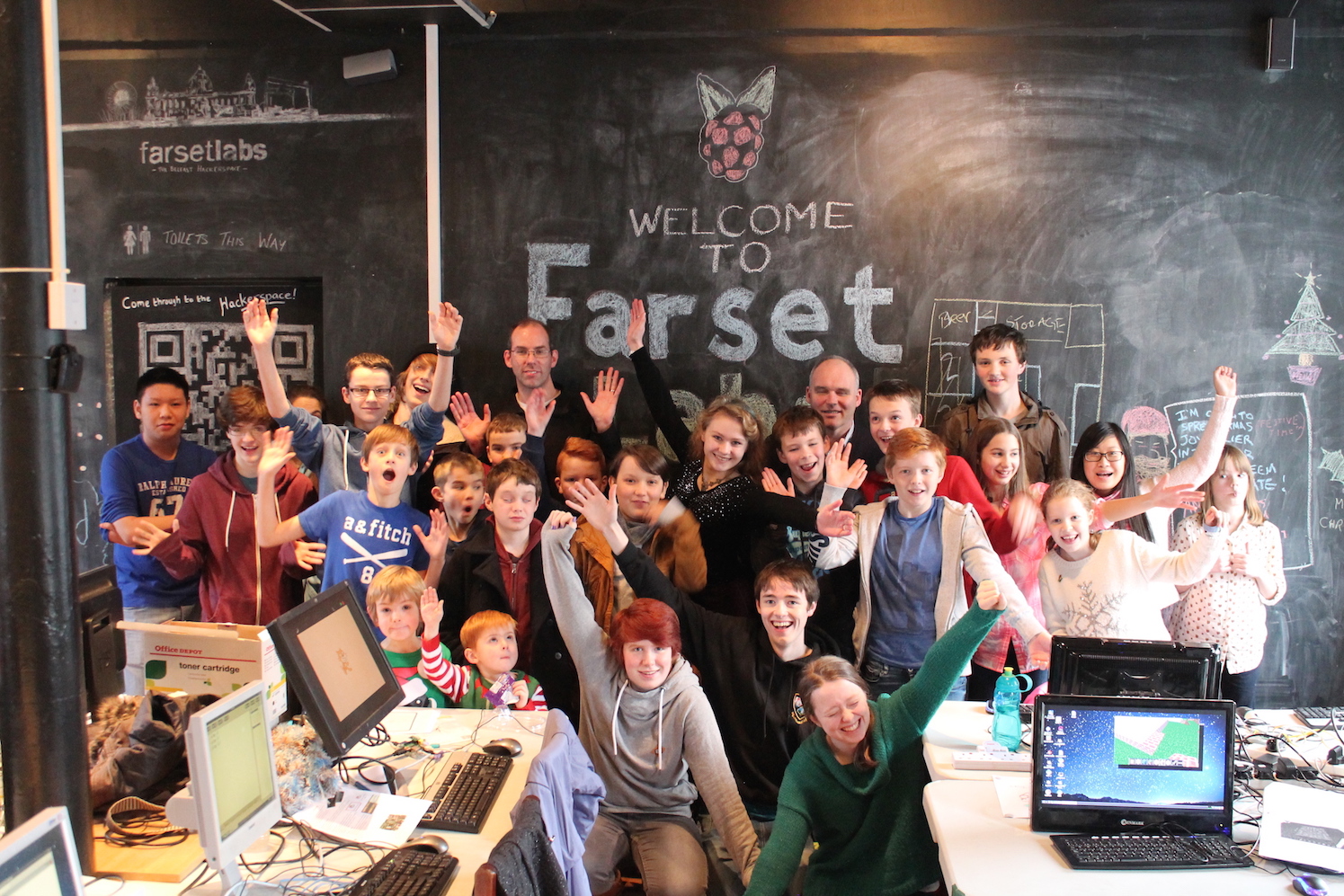 Note - By attending this event, you provide express permission to photographs/videos being taken and used by by the Northern Ireland Raspberry Jam team. If this is an issue, please inform one of the team on your arrival.
This event is a collaboration between Farset Labs and Queens University.
Organiser of Northern Ireland Raspberry Jam (2016-2017 school year)
Farset Labs is a makerspace that provides a hub of creativity, technological innovation and entrepreneurship for local professionals, students and interested hobbyists in Belfast City Centre.
For a low membership fee, students, professionals, and all members of the local community will be able to congregate at their convenience at the Farset Labs premises, to discuss ideas and concepts with fellow members, and use communal manufacturing equipment, computing facilities and electronic resources to help bring their ideas to fruition.