Description
The Northern Ireland Talent Development & Retention Forum (NITDF) is brought to you by Vibrant Talent Development with a mission to help improve business performance in Northern Ireland by improving business culture and we'll be exploring themes at each of our events that will enable us to do that. It serves as an opportunity for NI business professionals to network, learn from each other and problem solve together so that we can attract, develop and retain top talent for our businesses.
Our first two events have sold out and we're delighted to announce our third event themed 'Bringing Calm to the Chaos' featuring guest speakers Michael Dunlop (award winning NLP Trainer, Coach, Master Practitioner and International Ambassador for the Association of Neuro-Linguistic Programming (ANLP) and Sean Connolly (author, speaker and performance coach specialising in self-confidence and mental resilience).
So many individuals and organisations operate in a constant state of crisis, fire-fighting and reacting to problems rather than working towards what we really want. Michael and Sean will be sharing with us their own personal journeys and some practical strategies they use with themselves and their clients for taking control of difficult situations, clarifying the root cause of problems and defining better outcomes thus creating more settled workplaces people want to be a part of.
The techniques introduced will be helpful to each of us as individuals in our own careers while also enabling us to form better ways of working and set then achieve more meaningful objectives in our businesses than the commonly used methodology. In addition what we do at this event will give us tools to transfer what we do at future events into something meaningful that we can take action on and improve key areas of our work.
Michael says:
"NLP is a practical set of skills, techniques and attitudes for becoming more effective in life, both personally and professionally. It studies how our habitual patterns of thinking (Neuro), communication (Linguistics) and behaviour (Programming) shape our unique experience of life and our interactions with other people.
"By becoming more aware of your own habitual patterns and learning where, when and how to make small changes, you can begin to improve your results in whatever area of your life, career or relationships with others that you choose. By becoming more aware of these patterns in other people, you can also increase your ability to understand, influence and effectively engage with them."
Sean says:
"Many of our everyday problems are the result of our human foundations developing cracks. We tend to spend much of our energy trying to supress and change these symptoms instead of strengthening the foundation. What are these foundations and how can you strengthen them?"
About the speakers: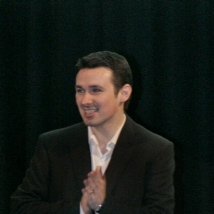 Michael Dunlop (Founder & Managing Director, OR Training & Personal Development Ltd) is an award winning NLP Trainer, Coach and Master Practitioner. In addition to his Coaching and Professional Consultancy work, Michael is also a Visiting Lecturer at the University of Ulster on 'Developing Leadership Competencies' at Masters Degree Level and has worked with some of NI's most recognisable organisations in the Public, Private and Community & Voluntary Sectors.
He is passionate about NLP and its practical applications for helping people and organisations to become more effective in leading and creating change and making a positive difference for themselves and others.
Michael is also an International Ambassador for the Association of Neuro-Linguistic Programming (ANLP), the Association for NLP Professionals.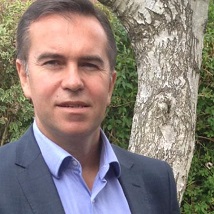 Sean Connolly is an author, speaker and performance coach specialising in self confidence and mental resilience who has developed a unique programme resulting from 30 years experience and knowledge in the human development field.
A former boxer with 27 years experience in Martial Arts, his qualifications in therapies include Chinese physiotherapy with acupuncture, applied Kinesiology, sports therapy, NLP, professional Hypnotherapy and advanced Medical Hypnotherapy.
When Sean is not mentoring and inspiring those in the business world or elite sports he is traveling the globe coaching teenagers in life skills through his "Dancing Minds" programme for performing artists involved in Irish dance and music as well as actors.
A member of the Chuck Blakeman 3-5 business club for 15 years now, Sean's passion as a coach and therapist is first and foremost to help his clients develop a better quality of life, growing themselves alongside their career.
---
The Baby Grand in the Grand Opera House will again be our host for this event on Monday February 26th from 08:00 - 10:30am and the schedule will run as follows:
Schedule
08:00 - 08:20 Informal networking over tea, coffee & breakfast baps
08:20 - 08:50 Speaker, Michael Dunlop
08:50 - 09:00 Q&A
09:00 - 09:20 Group Activity
09:20 - 09:50 Speaker, Sean Connolly
09:50 - 10:00 Q&A
10:00 - 10:30 Informal networking
There will be an opportunity for questions at the end of each presentation and time set aside for networking. If you'd like to submit questions in advance of the event please send them to craig@vibranttalent.eu
Tea, coffee and breakfast baps will also be provided.
***As per previous events there will be a cap on ticket numbers as we want these events to be big enough to be useful but small enough for there to be a community where we get to know each other, problem solve and learn together. We therefore advise early booking and look forward to seeing you there.***