NORTHERN IRELAND Welcoming Visitors: Church Tourism Workshop
Free training from the National Churches Trust on welcoming visitors to your place of worship.
About this Event
The National Churches Trust's Treasure Ireland project is supporting historic places of worship in Northern Ireland by providing free training for all involved with churches and chapels. Join us to discover how your place of worship can benefit from tourism; helping encourage visitors and raising funds.
This is the first in a series of 4 core workshops held remotely on Zoom : welcome, interpretation, publicity and income from Experiences.
This session will look at:
Why should you welcome visitors to your church or chapel?
What is tourism worth in Northern Ireland?
What have we got to offer visitors?
Does your church say 'Welcome'?
What are the first impressions - both inside and out?
How do we meet and greet visitors?
Thinking through the risks involved in opening to visitors.
We will also consider the challenges and opportunities presented by Covid19.
All involved in historic places of worship are invited to attend. This event is free of charge. The presentation (in pdf form) will be emailed to all attendees afterwards.
And before you join us…
A key way to ensure visitors can find and enjoy your place of worship is to be included on our church tourism gateway : www.explorechurches.org
Add your place of worship to ExploreChurches and (even if it's already there) make sure your entry is up to date and appealing. When we open our doors we can ensure visitors have all the information they need to find, enjoy and feel inspired by your place of worship.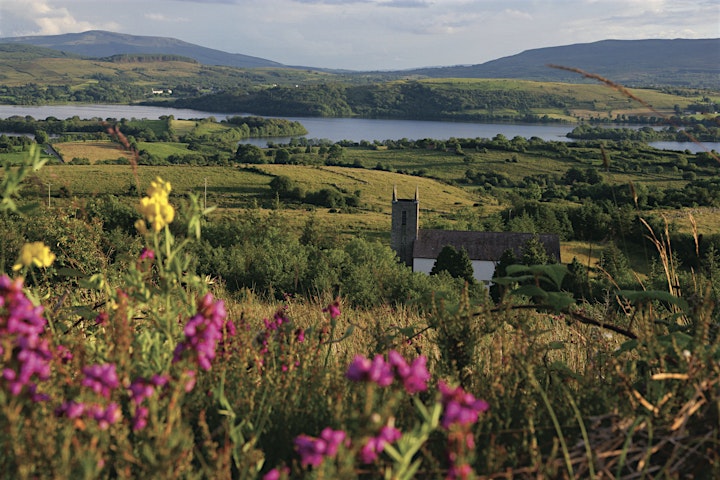 About Treasure Ireland
A new project by the National Churches Trust, to support historic places of worship in Northern Ireland.
The project, which will run over three years, includes a new grants fund which will offer between £500 to £10,000 for repairs and maintenance to help keep churches in good condition and so prevent expensive repairs.
'Treasure Ireland' will also offer training and mentoring to help people who look after places of worship. This will include developing skills on writing funding bids, maintenance and interpretation and tourism.
The project also aims to increase the number of people visiting churches in Northern Ireland for days out or as part of a holiday. At least 100 churches will be added to ExploreChurches providing visitors with a one stop digital gateway into discovering the architecture and history of Northern Ireland's religious heritage.
'Treasure Ireland' is funded jointly by the National Lottery Heritage Fund, the Pilgrim Trust, the Department of Communities and the National Churches Trust.