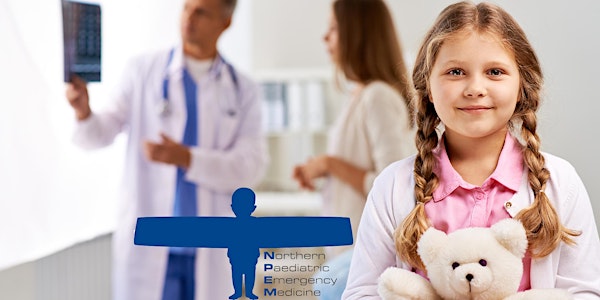 Northern Paediatric Emergency Medicine: 11th Annual Conference
Location
Crowne Plaza Newcastle - Stephenson Quarter
Forth Street
Newcastle upon Tyne
NE1 3SA
United Kingdom
Refund policy
Refunds up to 7 days before event
Do you work with children and young people in an emergency care setting? Then this conference is for you!
About this event
The Northern Paediatric Emergency Medicine conference is for doctors, nurses, paramedics, and other allied health professional who work or have an interest in Paediatric Emergency care. There is a blend of topical speakers, a journal scan, an interactive day in the Paediatric Emergency Department and the opportunity to share a case presentation, quality improvement work or a topic related to the care of sick and injured children.In 2019 we will be hearing about Northumbria Police's perspective on trafficking and exploitation of young people. Other topics include respiratory emergencies and mental health problems in young people.
08:15–09:00 Registration / Tea & Coffee09:00–09:05: Welcome and Introduction. Dr Gill Davidson Consultant PEM North Tees, NPEM Chair
1st Session: Chair: Dr Jen Rhodes, PEM Consultant, Queen Elizabeth Hospital, Gateshead
09:05–09:55: Northumbria Police – Local Perspective on Sexual Exploitation and Trafficking. Detective Chief Inspector Philip Bond, Complex Abuse and Safeguarding, Northumbria Police.
09:55–10:40: Paediatric Respiratory Emergencies: Dr Matthew Thomas, Paediatric Respiratory Consultant, GNCH, Newcastle upon Tyne
10:40–10:55: Refreshment Break
2nd Session: Chair: Dr George Simpson, PEM Consultant, North Tees Hospital
10:55–11:35: Journal scan Dr Niall Mullen, PEM Consultant, Sunderland Royal Hospital
11:35–11:50: Presentation TBC
11:50–12:05: Presentation TBC
12:05–12:20: Presentation TBC
12:20–13:05: Lunch including posters and visit to sponsors
3rd Session: Chair: Dr Michael Schofield, PEM Consultant, University Hospital of North Cumbria
13:05–13:50: Mental Health in Young people. Dr Paul McCardle Consultant Child and Adolescent Mental Health Northumbria Tyne and Wear NHSFT
13:50–14:20: Choose Your Own Trauma Adventure…
14:20–14:35: Case presentation TBC
14:35–14:50: Case presentation TBC
14:50–15:10 Refreshment Break
4th Session: Chair: Dr Myra Herbert, PEM Consultant, Sunderland Royal Hospital
15:10–15:20: Vote off – electronic audience voting for presentations/posters
15:20–16:15: Interactive session: A day in a Paediatric ED Dr Jason Urron & Dr Ryan Clark, Consultants PEM, Royal Victoria Infirmary GNCH, Newcastle upon Tyne
16:15–16:30: Presentation of prizes, closing remarks by Dr Gill Davidson NPEM Chair