Description
The New Statesman is pleased to announce a policy conference to be held in Leeds Town Hall on Tuesday 27th February, to coincide with the launch of a New Statesman-Spotlight report on the Northern Powerhouse. We'll be exploring the key themes of devolution, investment in northern business and infrastructure, transport, education and the rebalancing of the economy, with leading political and business figures and advocates of the Northern Powerhouse strategy.
Join Former Deputy Prime Minister, Lord Heseltine, Lord John Prescott, Julie Elliott MP, Philip Graham, Sadie Morgan and other figures from industry, national and regional politics, for a series of panels, networking opportunities and a drinks reception organised in partnership with Built Environment Communications Group, First Direct, the Joseph Rowntree Foundation, CityFibre and WSP.
With panels on Skills and Education, Transport and Connectivity, Digital Infrastructure and Inclusive Growth, the New Statesman Northern Powerhouse conference will be an opportunity to engage with key stakeholders and decision-makers from the UK's northern regions.
Please feel free to share this invitation with friends and colleagues from your organisation.
Programme:
12PM
Doors Open & Welcome Lunch
* * *
12:40PM
Introduction from Will Dunn, editor of Spotlight
Opening Addresses from the Lord John Prescott and the Rt Hon. the Lord Michael Heseltine
* * *
1PM
Introduction and Presentation by WYG
* * *
1.15PM
Upskilling the Workforce for the Jobs of the Future - in partnership with Sellafield
* * *
2.20PM
Mobility in the Northern Powerhouse: The role of transport infrastructure in driving the prosperity agenda - in partnership with WSP
* * *
3.20PM
Coffee Break & Refreshments
* * *
4PM
Presentation
* * *
4.15PM
Digital Infrastructure in the Northern Powerhouse - in partnership with CityFibre
* * *
5.20PM
Northern Powerhouse: An Engine for Inclusive Growth - in partnership with the Joseph Rowntree Foundation
* * *
6.20PM
Drinks Reception and Keynote Speech
* * *
7.00PM
Event Close
Lead Sponsor: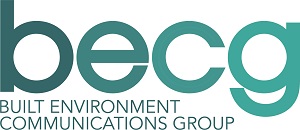 Co-Sponsor: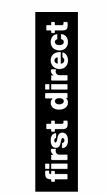 University Sponsor:

Panel Sponsors: