Description
---
Northern Tamil Association takes great pride in announcing our next show featuring the legendary Veena Maestro Rajhesh Vaidhya, he is one of the finest musician's the world has seen, he is here to enthrall the audience with his filmy and semi classical music. It doesn't stop here we have the most talented singers from the Vijay TV super singer fame Anand Aravindakshan, Lakshmi Pradeep and Malavika Rajhesh Vaidhya. Come and enjoy this scintillating afternoon of music and fun. This is a charity show and all the net proceeds will be spent on charitable donations.
Organiser of Northern Tamil Association - Chithirai Thiruvizha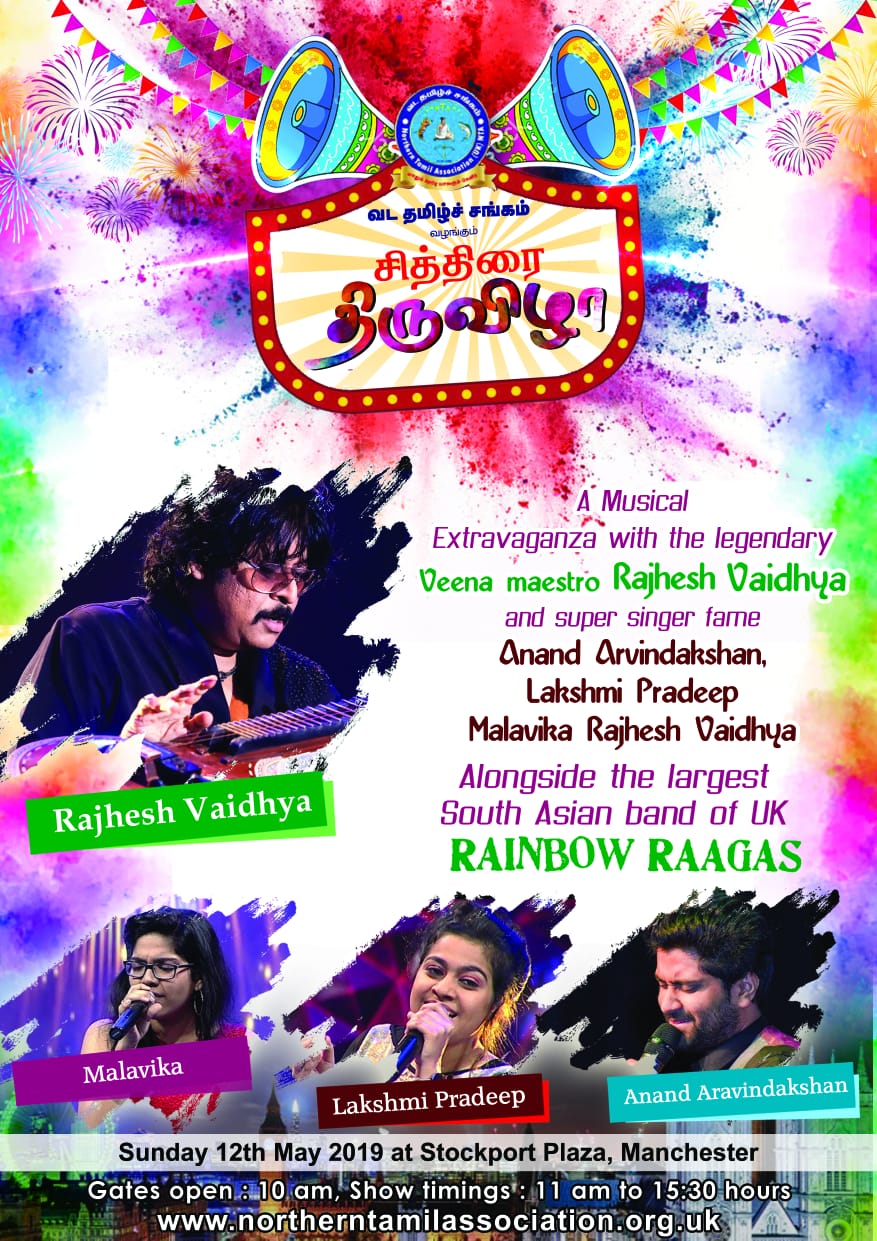 Northern Tamil Association is a charity organisation. Charity Reg No: 1130579
The Association has been serving the Tamil speaking people in the northern part of the United Kingdom for the past 33 years. Northern Tamil Association (NTA) is a non-political, secular, non-profitable, cultural organisation for the Tamils in the United Kingdom.
OUR MISSION
To preserve and promote the rich Tamil culture and Tamil language among the expatriate Tamils living in the United Kingdom