Description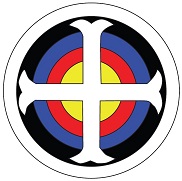 Sunday 9th September 2018
World Record Status WA 1440
(incorporating the Norton Archers 4th Outdoor Championships and, this year, open short metric rounds)
Lady Paramount : Rhiannon Beckett
Chair of Judges: Alan Shuker
Director of Shooting: Gilly Cooper
Judges: Steve Richardson, Richard Ford, Lynn Nicholson
Sunday : WA 1440, Metric 1, 2, 3, 4, 5, short metrics.
Juniors may enter the Senior Class (by paying the appropriate Senior Fee) but will not then qualify for the Junior Awards. Juniors under 16yrs must be accompanied by their parent/appointed guardian. Seniors may enter Junior Classes but will not then qualify for Senior Awards. Juniors entering their own age appropriate rounds will take entry priority. Archers entering the short metric rounds (50m, 30m) will shoot in the afternoon.
Please note there will be music playing between shooting ends and during breaks.
Morning session: Assembly : 08.30 Practice : 08.45. Shooting commences : 09.30
Afternoon session; Assembly : 12.30*, Practice: 12.45*, Shooting Commences: 13.30*
*these timings are approximate and will depend on the time the morning session finishes.
Rules:
WA rules will apply.

Shooting will be in accordance with

rule 304 (f) (ii).

Shooting at the 2 longer distances will be in ends of 6 arrows shot in 4 minutes.

Shooting at the 2 shorter distances will be in 6 arrow ends shot in 4 minutes on 5 zone 80CM faces.

Proof of Archery GB membership WILL be required at registration

.
Awards : As entry warrants. Trophies and medals will be awarded for highest score, ties will be awarded under Rule 14.5.
Dress Code : GNAS Rule of Shooting Number 307. Dress Regulations. Those not complying with the dress regulations will not be allowed to participate.
Disabled Archers : Please indicate if you need wheelchair or seating arrangements on the shooting line.
N.B. Agents at this event are limited and will be allocated on a first come first serve basis. Any person requiring an agent should contact the tournament organiser (tournaments@nortonarchers.co.uk) as soon as possible to have an agent allocated.
Drug Testing: Archers competing at record status tournaments may be liable for drugs testing. Competitors who are approached to give samples must comply. Non-compliance will be treated as a positive result. Parents / Guardians must sign the relevant box on the entry forms giving consent for junior archers (Under 18's) to be drug tested if approached.
Refreshments: The "Kelsey Catering Caravan" will be making a welcome return serving hot food, snacks and hot and cold drinks all weekend.
Camping : Camping is available on the ground at £5 per night (per pitch). For further information please contact the tournament organiser.
Closing date : Entries close at 23.30 on 1st September 2018 late entries. No entries on the day.
Dogs: please note that Dogs are not allowed on the Sports Complex at all times. Please also ensure that all mobile phones are switched off or on silent before the commencement of shooting.
Norton (Teesside) Sports Complex and Norton Archers their agents &/or servants cannot accept responsibility for vehicles, property or possessions left on the premises.
Data Protection: When you enter competitions the following information may be collected and shared with tournament organisers, scoring systems and other competitors for example target lists and results may be published: First Name, Surname, Gender, Bow style, Date of Birth / Age category, Email, Address, Phone number, Club (and ID), County (and ID), Region (and ID), Round (unless defined by age), Disabled (Y/N), Disability info.
FAQs
What are my parking options at the event?
Ample parking is available. Disabled archers please contact the Tournament Organiser for "preferred parking" and to request a wheelchair/stool space be allocated.
Where can I contact the organiser with any questions?
tournaments@nortonarchers.co.uk
Is my registration/ticket transferrable?
No
Sponsored by: