Play the best investing game — CASHFLOW® — to begin your exit from the Rat Race!
About this event
In the words of Robert & Kim Kiyosaki ...
"We believe the best way to learn isn't done reading textbooks or listening to lectures. We believe the best learning is accomplished by doing the real thing.
For example, if you want to learn how to ride a bike, reading a book or listening to a lecture won't help very much. Sure, you can learn some high-level theory about balance, stability, and the structural integrity of the bike… but it won't help you overcome your fears of falling down.
The only way to learn how to ride a bike is to go outside, hop on a bike and start to pedal.
Investing works the same way.
You can read books about investing or listen to podcasts from day traders or watch YouTube videos on how to use stock trading software...
… but the only way to learn how to invest in the stock market or purchase your first real estate investment property is to do it.
Or is it?
Scraping your knee after falling down might hurt, but it won't leave you in financial ruin like an investing mistake can.
That's why we designed CASHFLOW, to teach the basics of investing through real world scenarios which allow you to test your financial knowledge and learn from your mistakes—all without losing your own money."
There are no requirements or criteria to be met in order to join the club, other than the usual club/group rules of mutual respect and no spamming. Members are all at different stages of their "getting out of the rat race" journey and whilst there is a networking element to meeting up and playing the game, where members can discuss and chat about where they are at in their own journey, and various financial or investment ideas or options they have tried or are involved in, this does not constitute as financial advice and anything any member chooses to implement in real life, is entirely at their own risk and of course the "only risk what you can afford to lose" rule is highlighted and very much emphasised!
Places are limited so be sure to book your ticket in advance.
Follow the organiser for notifications of future in-person and online events.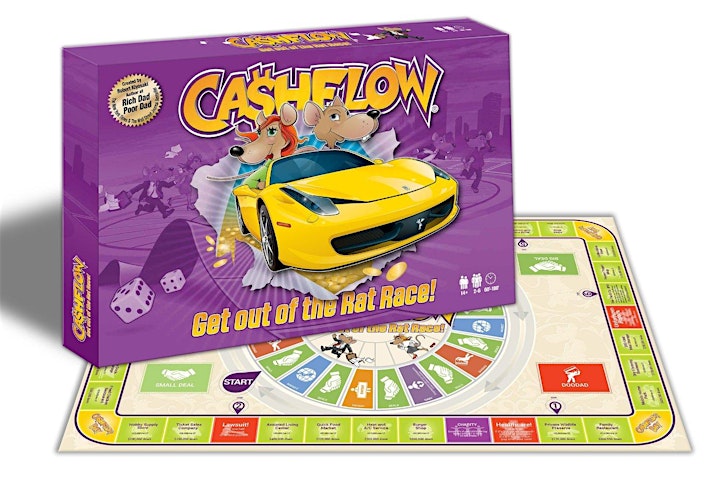 Organizer of Norwich Cashflow Club - Live Event
Stefania Giangregorio is a Lifestyle Health Specialist and Holistic Life Coach dedicated to helping those wanting to find the HOW to achieve their WHY ... through 1:1 coaching & public & online events.
LinkedIn: Stefania Giangregorio