Norwich Charity Darts Masters 2016 - Sponsored by Amber Dew Events
Description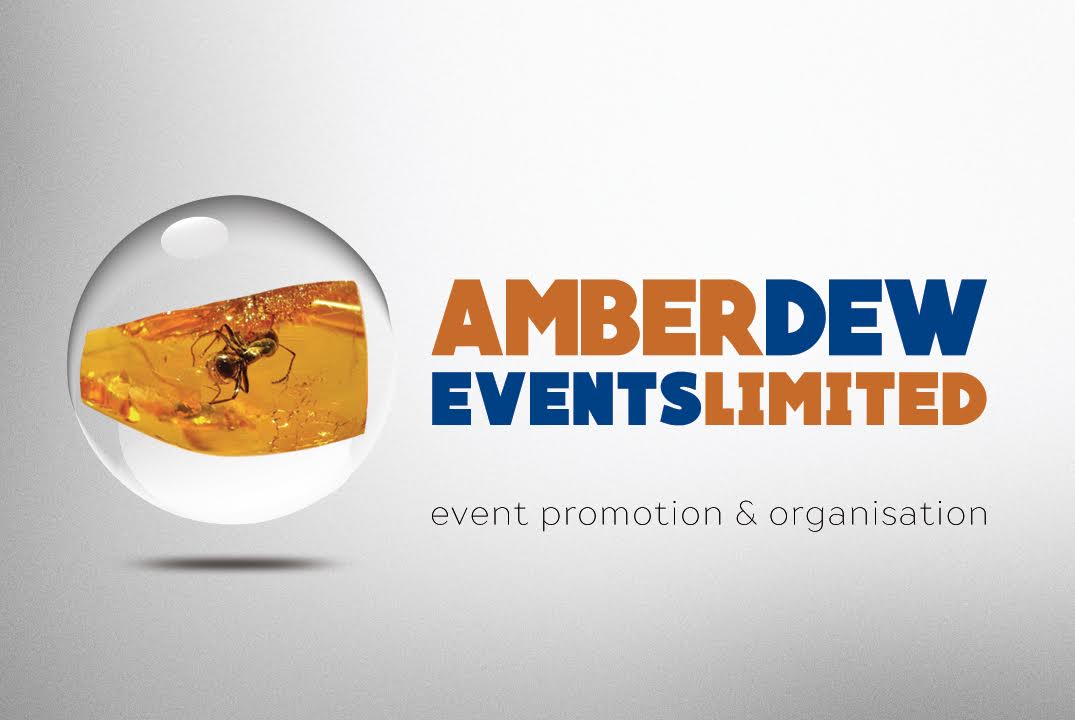 The Norwich Charity Darts Masters 2016, sponsored by Amber Dew Events LTD, once again returns to the Gunn Club, Norwich City Football Club with a superb Darts Masters line-up, with the 2015 Champion Keith Deller returning to defend his title.
Tickets go on sale Monday 26th October 2015.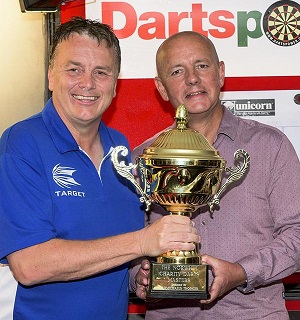 The Darts Masters in June 2015 was a hugely successful event with 430 people thoughly enjoying the evenings entertainment with the eventual winner Keith Deller beating John Lowe 2 -1 in the final to lift this magnificent trophy.
The Norwich Charity Darts Masters 2015 raised £10,108 for the nominated charities
This year the charities supported as part of the Lord Baker of Little Moulton Community Fund, managed by the Norfolk Community Foundation are: Norfolk Accident Rescue Service (NARS), Star Throwers Cancer Care & Support, Chapel Road School for Severely Disabled Children, Norfolk Community Fondation and a Local Grant-Giving Scheme.
To view the Norwich Charirity Darts Masters 2015 promotional film made on the night of the event:
Doors open at 18:00 with VIP ticket holders being admitted to the Norfolk Suite (Gunn Club) for an exclusive 90 mins to meet and great the players, finger buffet dinner and a chance for photo's and autographs with 4 of the World's iconic Darts Masters and former World Champions and World Championship Runners up. All Standard ticket holders will be admitted to the Carling Lounge on arrival to relax and enjoy a pre-event drink. Standard ticket holders will be admitted to the Norfolk Suite (Gunn Club) main even arena at 19:30.
On arrival you will be able to purchase raffle tickets that will be drawn on the evening for eight (8) lucky players in the audience to play either Eric Bristow, Keith Deller, Bobby George or Steve Beaton.
The Norwich Charity Darts Masters on Saturday 25th June 2016 yet again has a superb line-up, with all players once again looking to lift this superb trophy.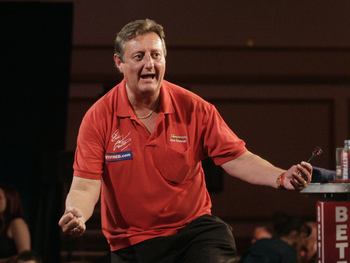 Eric Bristow MBE - ("The Crafty Cockney") is a former professional English darts player. He was ranked World No. 1 from 1980–81, 1983–85 and 1990, and won five World Championships and five World Masters titles. In the 1980s, Bristow's skill and personality helped turn darts into a worldwide spectator sport. In 1993, Bristow was one of sixteen top players who broke away from the British Darts Organisation to form their own organisation, which became the Professional Darts Corporation. He retired from competitive darts in 2007 and now works as a commentator and pundit on Sky Sports' darts coverage.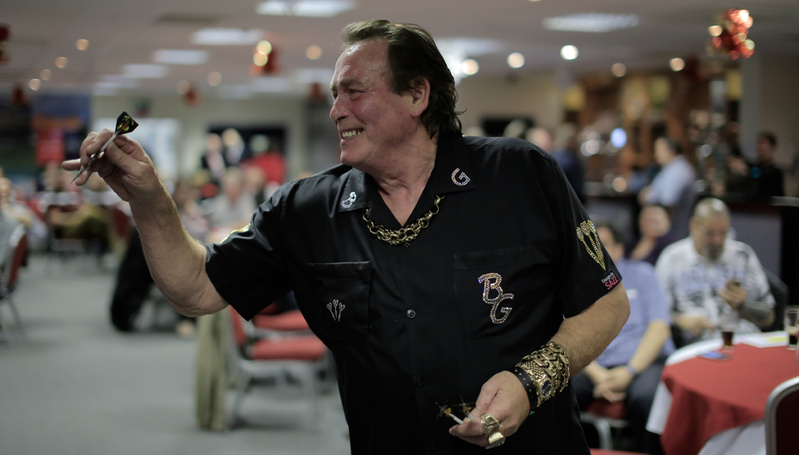 Bobby George - is an English darts player and presenter. He is widely recognised as one of the game's biggest personalities, known for his flamboyant entrances in which the "King of Darts" makes his way to the stage bedecked in jewellery, wearing a crown and cloak and holding a candelabra to the sound of Queen's "We Are the Champions".George won several leading darts tournaments, appeared in two World Championship finals and was the first full-time exhibition player. Since 1998, he has also worked for the BBC as a co-presenter and promoter of the sport during their coverage of various darts tournaments.
George has reached the final of the World Professional Darts Championship twice. His first final in 1980 was his first appearance in a World Darts Championship but he lost at the last hurdle to Eric Bristow. George reached his second world final in 1994, despite breaking his back when celebrating winning a set during his quarter final match against Kevin Kenny. George got through that match against Kenny by 4-2 in sets, having damaged his back when celebrating going 3-0 up. In his semi final match against Magnus Caris, George went 2 sets up, but then lost the next 4 sets and the opening 2 legs of the seventh set. When Caris missed a dart at double 18 to win the match, George responded by winning 9 legs in a row to win the match 5-4 in sets. Competing in the final against doctor's advice, George lost 0-6 to John Part.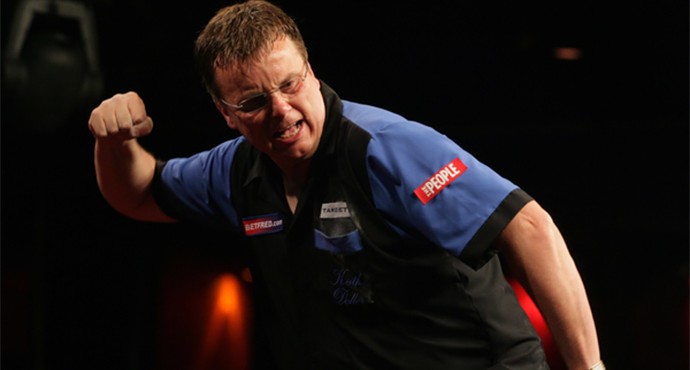 Keith Deller - is an English darts player who won the Embassy World Professional Darts Championship in 1983. He was the first qualifier ever to win the championship and remains one of the youngest champions in history. For his world championship win, Deller used 18-gram spring-loaded darts, later banned for tournament play but now legal again. He no longer uses these darts. Deller is the manager of two-time PDC World Champion Adrian Lewis. Keith is also the reigning Norwich Charity Darts Masters 2015 Champion. Keith is also the current Norwich Charity Darts Masters Champion beating John Lowe 2-1 in the 2015 Final.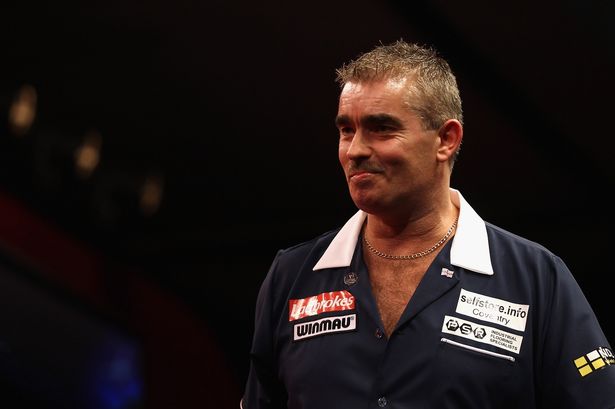 Steve Beaton - is an English professional darts player for the Professional Darts Corporation (PDC). He won the British Darts Organisation (BDO) version of the World Professional Darts Championship in 1996.
Beaton made his World Championship debut in 1992, at a time when the world darts championship was still a unified tournament. He lost in the first round to Chris Johns, but he was encouraged by his performance in the same tournament in 1993 when he achieved a huge upset win over the tournament favourite and former world champion, Dennis Priestley, and he also beat another former world champion in Bob Anderson, before losing in the semi-final to Alan Warriner. He became a full-time professional later in 1993 at a time after the split, which saw the WDC players banned from all BDO tournaments – and Beaton went on to win the prestigious Winmau World Masters, beating Les Wallace in the final.
When he defended his world title in 1997, Beaton was within the width of the Double 10 wire of reaching the final, but he lost to Marshall James in a tight semi-final match.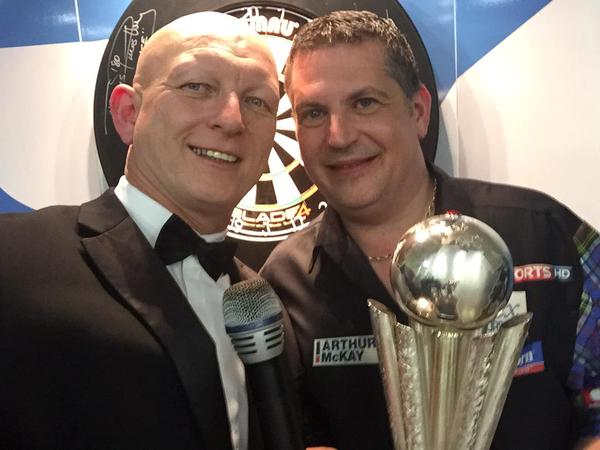 Paul Booth MC - Paul has appeared as MC on Channel 5 for all the LIVE Boxing events this year, the only UK Boxing MC on terrestrial TV, and established himself as one of the UK's top all round MC's, involved in both radio and TV for over 20 years.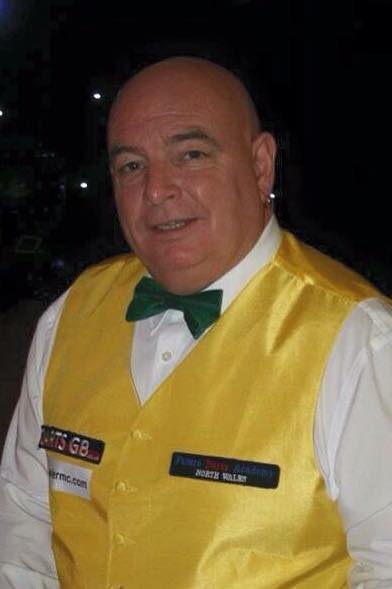 John Fowler (Caller) - John has been a Full time professional darts MC since 2012, and started off by calling for Oxfordshire about 17 years ago while John was a county darts player just to help out.
On May 2nd 2009 John organised his first exhibition working with Dennis Smith, closely followed by his next event 4 months later with Jamie Caven. In December of that year John got his first outside booking working alongside Martin Adams in Weston Super Mare.
After losing both parents within 10 months of each other John decided to take the biggest step and follow his ambitions to take it up professionally and John has now worked with over 40 pro players all over England, having also worked in Scotland, Wales, Germany and Spain. John is also the resident MC for Warks County in the BICC.
---
Quite simply not an event to be missed, and early purchase of tickets is advised as this event is expected to be a sell-out. So don't delay and purchase your tickets for the Norwich Charity Darts Masters today.
Please take a look at the 2015 event promotional film made on the night.