Norwich City Business Networking Tuesday Breakfast Meeting Thrive

Weekly Event - Every 2 weeks - Every Tuesday: 07:45 to 09:30 (GMT)
Event Details
Thrive is an enjoyable, friendly and convenient way to use networking to grow your business and make new contacts.
As a private business club, we work with professionals, decision-makers and business owners who are serious about developing each other's business. Each meeting is designed to be fun, informative and productive. Being part of the team will enable you to meet new customers, suppliers and perhaps more importantly, form strategic alliances with fellow members, can open up a number of new doors for your business.
The fortnightly meetings are conveniently situated in the heart of the city centre at Norwich Cathedral, The Weston Room, 12 The Close, Norwich. NR1 4DH an extremely high quality venue with ample free parking, serving a wide choice of good buffet style breakfasts with vegetarian options breakfast, including orange juice, tea & coffee at £15.00 per person to set you up for the day.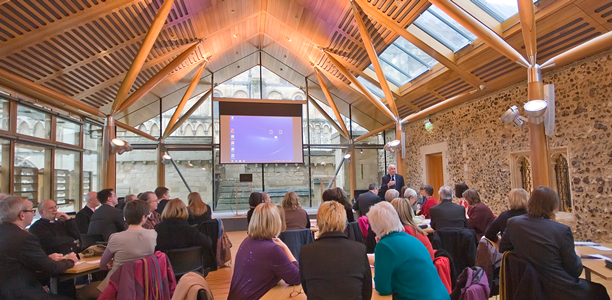 Although we have a reputation for taking networking seriously you can be yourself with Thrive's relaxed, informal style; yet structured for efficient and effective use of your business time. Everyone has a vast network of resources already in existence; however, it is often forgotten, neglected or ignored. Yet it can be rejuvenated and that is what Thrive groups are all about. 
Referrals - These are never pushed too hard like some groups. There is no point in making up referrals because you need one each week!
Groups - The group offers support to each other in most business matters. We glean information on products and services that would normally filter through over a number of months. Surely it's better to hear news early and act on it before your competition?
Guests at Thrive's regular meetings are £12.50 + VAT per meeting.
Thrive the benefits are numerous, by knowing why you are networking and what you want to achieve, it is possible to plan accordingly and get great, measurable results.
One secrets of success is not what you know, but who you know and who knows you.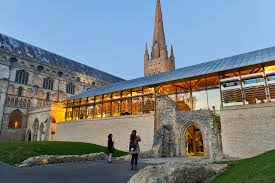 Where
The Weston Room, Norwich Cathedral, 12 The Close, Norwich. NR1 4DH

United Kingdom


Weekly Event - Every 2 weeks - Every Tuesday: 07:45 to 09:30 (GMT)
Add to my calendar
Organiser
Lorna Burroughes - Thrive
If you'd like to find out how you could benefit from a Thrive membership and develop new connections for growth then please get in touch via enquiries@thrive.buzz or on 01603 819139
T is for Thrive – We want to see everyone in our groups thrive in their chosen business and we work hard to support them.
H is for help – Our members come to the groups looking for ways to help each other, and work outside the meetings to help you make the connections you need.
R is for reputation – This is the place to carve out a great reputation among business people with their own stellar track records.
I is for inspiration – During the meetings, we always have a speaker to bring fresh, exciting ideas or insights from their area.
V is for value – Your membership includes the meetings and refreshments, but you'll also get support with your networking strategy and connections outside the group.
E is for events – We're serious about business but also serious about providing great social events where our members can get to know each other in a fun-filled atmosphere.
Norwich City Business Networking Tuesday Breakfast Meeting Thrive