A weekend away in Norfolk to celebrate all things lettering, gilding and signpainting!
About this event
Yer'oight Bor?
After a quiet old year in Norfolk, K. Harper Signs and Rizzo Studio can't wait to welcome our paint pals back east for the second Norwich Letterheads - a weekend of paint, gold and beers on the broads.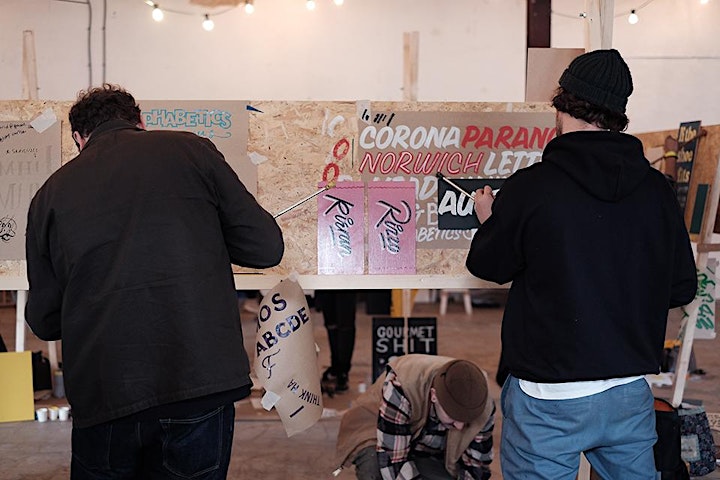 We're back in the wonderful St Mary's Shoe Factory in central Norwich (with a budget for heating this year) for three days of panel jams, demonstrations and parties (with details to be announced). Get your brushes wet and come and join us at Norwich Letterheads!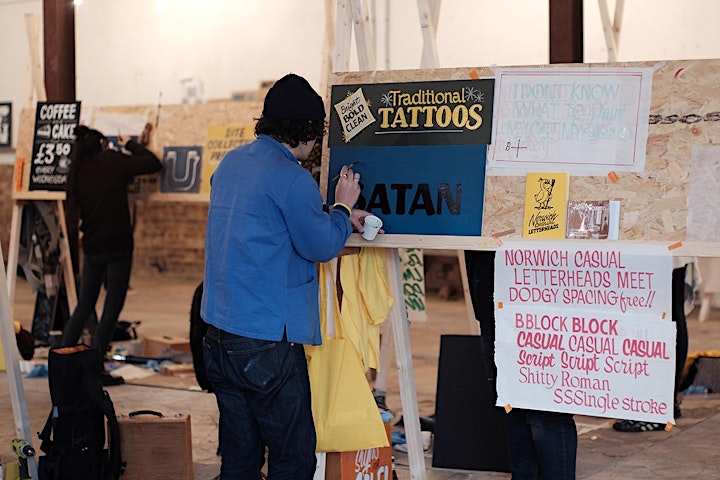 Ticket price includes admission, goody bag, paint, panels and access to all workshops and demonstrations.