Experience a night at the silent movies with our screening and live accompaniment of Nosferatu
About this event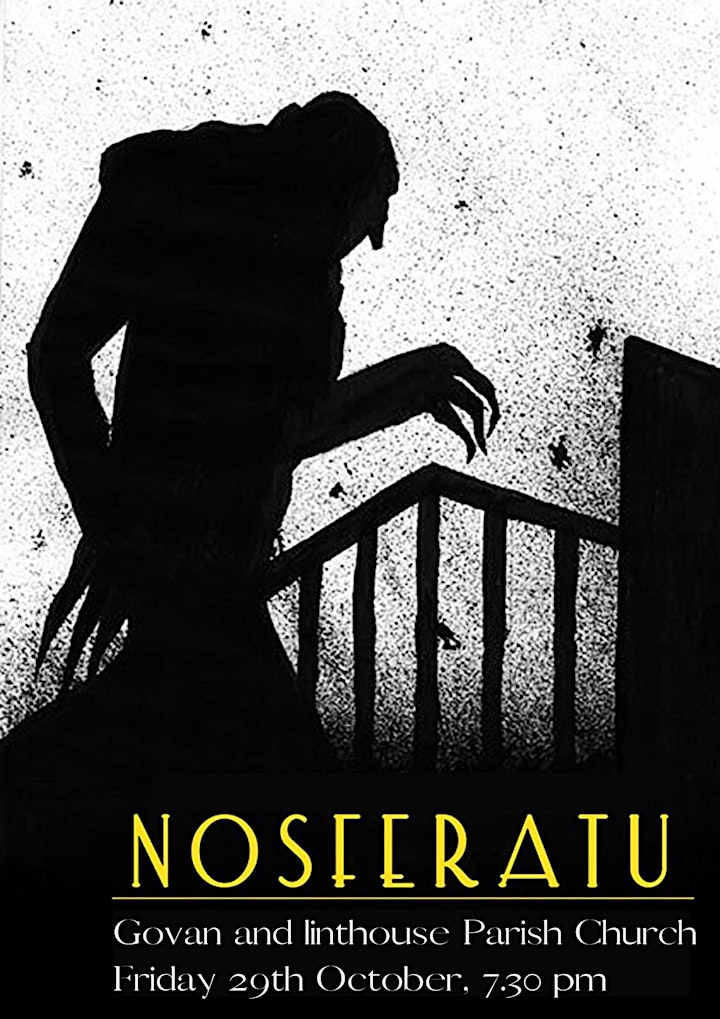 Silent cult classics returns with the 1922 silent German Expressionist horror film, Nosferatu. The unauthorized and unofficial adaptation of Bram Stoker's 1897 novel Dracula. The silent movie screening will be accompanied by live musicians scoring the soundtrack.
Taking place in the stunning 19th century Govan and Linthouse Parish church, you will be spell bound by the setting. Hospitality and licenced bar provided by local business wheat. Drinks service throughout the show using mobile ordering and payment systems. This event is young adult friendly: anyone aged under18 will be required to be accompanied by a guardian, 18 +.
Govan and Linthouse Parish Church is located at Govan Cross, 769 Govan Road, G51 2YL. Great public transport links to and from Govan interchange via Subway and Bus. Glasgow NextBike stand outside for cyclists. Car parking for free at the rear of the Govan Shopping Centre. The venue is wheelchair accessible (please contact us prior to booking a ticket).
Seating will be allocated on arrival
Venue opens from 19:00
Performance starts 19:30 with intermission
Runtime ~1HR 30MINS
All ticket holders are invited to wheat, local social enterprise cafe for a pre show meal. wheat is open at night for fresh Neapolitan stone baked pizza and all ticket holders will receive 25% off their whole meal. Booking REQUIRED - https://wheat.resos.com/booking
wheat is located at 1121 Govan Road, G51 4RG. 10 minute walk from the screening venue.