About this Event
Not so long ago, getting ahead at work meant having the right degree, a good network and a linear career path. But now? Everything's changed. And to get ahead, you need to get creative. Luckily, we've got you covered. Join us for an evening of expert tips, shared secrets and non-awkward networking.
This is a careers event focused on self-made, but not as you know it.
What can you expect?
Representatives from companies in London currently hiring at our speed dating-style career networking station (Bring your CV)
Industry secrets from proven success stories at the panel discussion
A CV clinic run by our team of experts
Delicious food and drink to keep you going
An amazing setting in the heart of Soho (bring a friend. They'll love it.)
An opportunities wall, where you can share something you'd love our community's help with.
Exclusive first-look at the Jolt Soho campus before it's launch on June 18th.
Expect discounts, offers and incredible opportunities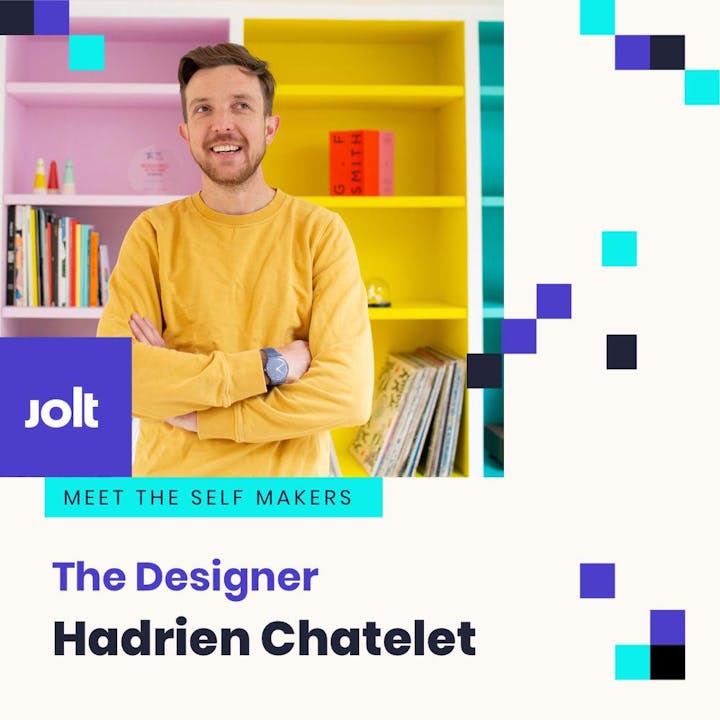 Hadrien Chatelet is Creative Director of The Wern, a communications consultancy for startups, entrepreneurs and independents. From literally being caught red-handed and commissioned on the spot to create street art for (Agnes-B) a fashion brand in France, to cutting his teeth in London as a junior designer for a wallpaper company. Hadrien has a wealth of experience across the design, art and branding world. His most recent role saw him build and manage the creative department for the European Marketing division of Endeavor.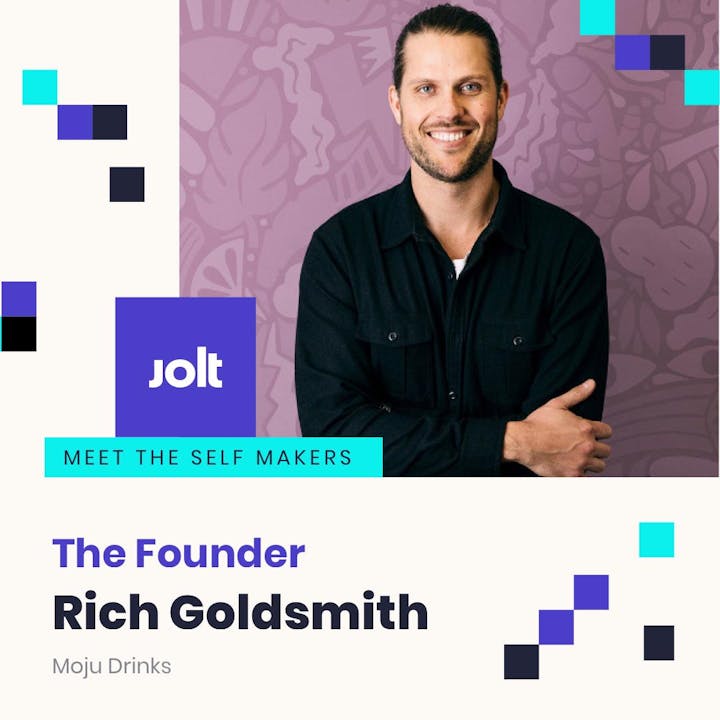 Rich Goldsmith founded MOJU in 2015, alongside his best mate, Charlie Leet-Cook. Rich has a degree in Engineering and worked in commercial and finance roles before he decided to pursue his passion for innovation in food & beverage.
MOJU has grown from a juice being made in a home kitchen and sold at local markets and music festivals, into the market leader of juice shots and the fastest growing brand in the UK juice & smoothie category.
Rich is forever fascinated by how things work and connecting the dots. He's a huge believer in the power of collaboration and the ability of teams to bring big ideas to life, that have the potential to help drive positive societal change.
Rich was named a Young Gun in the startups.co.uk awards in 2018 and is a UK steering committee member of 1% for the Planet, a community of businesses that donate 1% of their annual sales to environmental impact causes.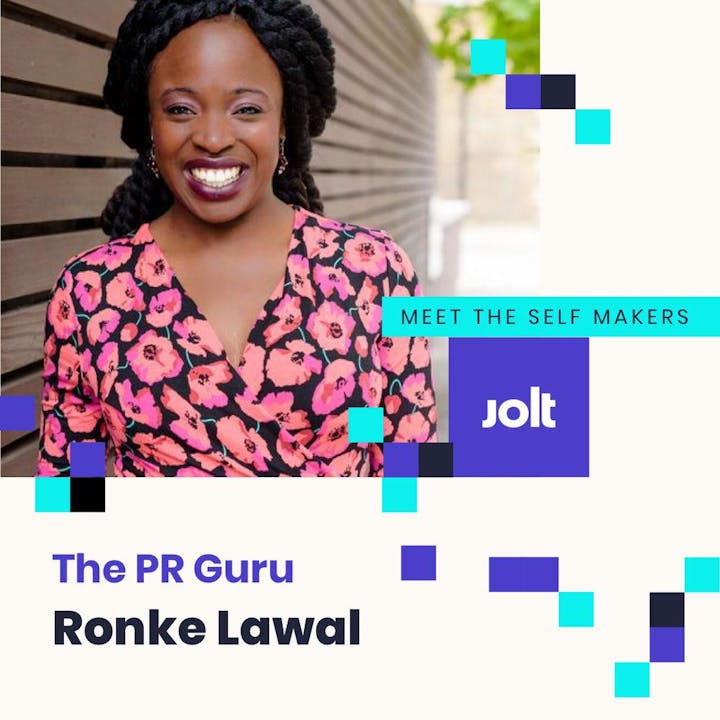 Ronke Lawal started her own PR company , Ariatu PR, 15 years ago. Too add to this achievement, in January 2010, Ronke became the Chief Executive of the Islington Chamber of Commerce where she remained until the end of 2012. Ronke also became a non-executive director of The Hoxton Apprentice in 2011. She joined the board of Trustees of Voluntary Action Islington in 2012 where she is also a Director of The Voluntary Action Academy and is currently on The Employers Panel for the National Employment Savings Trust. The list does not end there, in fact, recently, in 2018 Ronke was voted a director on the board of directors at the Charted Institute of Public Relations, following her success in the PR industry. She is a Mentor for The Cherie Blair Foundation, The "Success Looks Like You" Initiative and The BME PR Pros Initiative.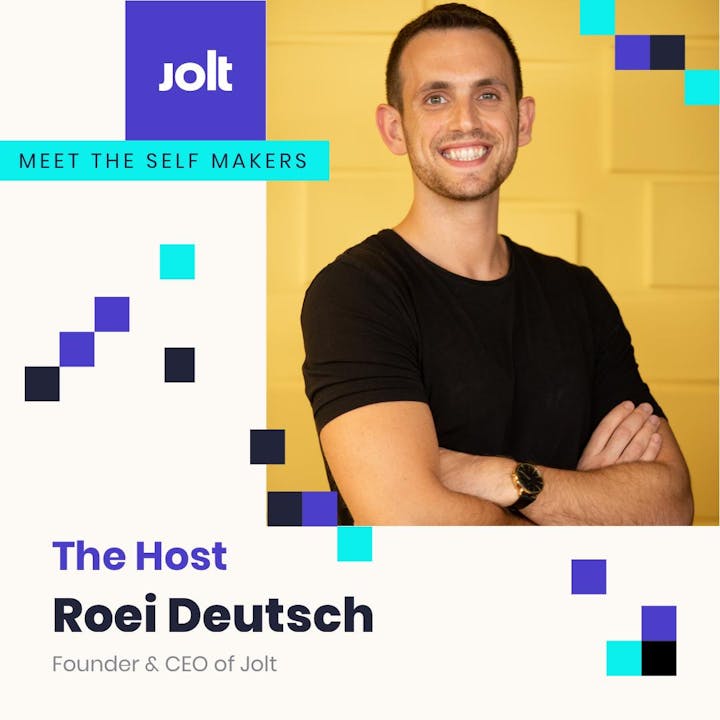 As the CEO of EdTech disruptor, Jolt, Roei is transforming the world of education for the better. Roei founded and sold his first media company at the age of 15 and was a consultant to FOX International Channel by age 18. After serving in the elite IDF 8200 intelligence unit, Roei was hired to manage Veribo, a company whose turnaround he engineered within one year. He was also part of the founding team of the political party Yesh Atid, where he led the party's digital elections campaign, which was widely accredited as being the first party in Israel to win an elections through social media efforts. In 2015 Roei co-founded Jolt, a startup that builds "career gyms," local learning hubs that allow professionals to continuously acquire the skills and connections they need to prosper in the 21st century. By leveraging an international network of experts who deliver classes remotely over video, Jolt is able to challenge the geographical privilege of learning, and build empowering local communities where everyone has an equal opportunity to evolve. Jolt is funded by Silicon Valley investors and currently employs 40 team members. Roei was featured as one of Forbes's "30 Under 30" in 2017