Description
You can promote yourself and your work in many different ways. At our June meeting we'll be hearing from two speakers who are expert in newsletters and social media campaigns.
Newsletters are a great way to keep in touch with past and potential customers who have expressed an interest in your work, telling them about new developments or upcoming exhibitions or markets. And with free newsletter software such as Mailchimp you can see who opens your mail and even which links they click on. You can also have different lists of different types of customer, so that you can send tailored newsletters to different groups.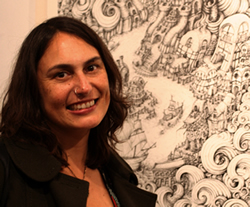 Marnie Pitts is a Brixton-based artist who helps people to set up Mailchimp newsletters, advising on content and design. She will be explaining the importance of building up a mailing list, the legal requirements, and the advantages of using a program like Mailchimp. She'll also be sharing her top tips on how to make sure your newsletter is opened.
Sometimes you want to get more people involved in a bigger campaign. The hugely successful Just A Card campaign, which aims to get people to support independent shops, galleries and designer / makers, is a great example of this, not just getting people to follow on social media but to add links to their blogs and websites and hand out cards at fairs and markets. It's also very relevant to makers!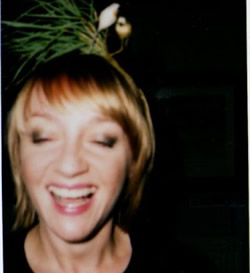 Justine Ellis is a printmaker and designer specialising in original, hand screen printed, art and homewares, and part of the Just A Card team. She will be talking about the challenges and opportunities of running a major social media campaign, and offering advice on how individual makers can learn from this on a smaller scale – as well as encouraging you all to support Just A Card!