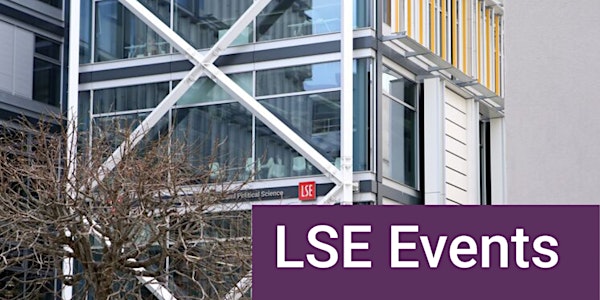 Notes from the field: Experiments toward a psychology of society
Location
London School of Economics and Political Science
Auditorium
Centre Building
London
WC2A 2AE
United Kingdom
Join Professor Hazel Markus as she describes experiments in diverse domains and explores the role of identity in everyday experience.
About this event
Stanford's centre for Social Psychological Answers to Real-World Questions (SPARQ), vision is to get more science into the world and more of the world into science. With a focus on getting more of the world into psychology, Hazel Rose Markus will describe field projects and experiments co-developed with problems identified by a police department, a media platform, a television company, and a public school system in the United States.
Across these problems in diverse domains the emphasis is on the psychological: the role of identity, culture, race, and social class in everyday experience, the centrality of narratives and representation, the significance of status threat and bestowing dignity, and the hidden biases that people build into institutional defaults. SPARQ's overall goal is working with partners toward intentional culture change.
This event will take place in the Auditorium in LSE's Centre Building, and is an in-person event. A map of the LSE campus can be found here.
Chair: Dr Jennifer Sheehy Skeffington
#SocietyInTheClassroom
This public event is the Opening Keynote Address of the EASP/SPSSI-sponsored mini-conference, Society in the Classroom: Integrating perspectives on how socioeconomic disparities unfold in educational settings.
About the Speaker:
Hazel Rose Markus is a social and cultural psychologist whose research focuses on how cultures shape selves and on the role of selves in regulating behavior. This work explores how cultural contexts such as nation, region, gender, social class, race, and ethnicity influence thought, feeling, and action. She is the Davis-Brack Professor in the Behavioral Sciences and faculty co-director of Stanford SPARQ at Stanford University. She is the recipient of the American Psychological Association's award for Distinguished Scientific Contribution and the APS William James Award for lifetime achievement for basic research. She a fellow of the American Academy of Arts and Sciences, the British Academy and the National Academy of Sciences.