Nottingham Gastroenterology SCE Course 2017
Description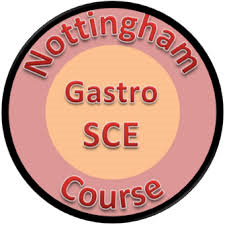 A focused curriculum-based update course in Gastroenterology & Hepatology for Gastroenterology SPRs approaching the SCE exam.

2017 dates - 23rd&24th March
Please note: this is also the exam application deadline! Don't forget!
Located at the Queen's Medical Centre, Nottingham. The Post Graduate Education Centre is easily accesible at this site, by tram, bus and train, and parking is available on the hospital grounds for those who drive (payment required).
The course will include: a pre and post course exam, an introduction to answering SBAs, lectures from experienced consultants with time for Q&As, and comprehensive coverage of the required syllabus.
The course fee is £120 for the two day course, but candidates from within the Deanery will be free of charge if this is their first attendance at this course (else standard fee applies).