An open conversation about women and equality hosted by Nottinghams difficult conversation group.
About this event
The difficult conversations group are meeting for our monthly session.
Join us for a conversation to explore what equality for women looks like in these challenging times.
Who sets the equality bench mark?
Are some more equal than others.
How do we ensure that voices are heard?
How does culture impact?
What does history teach us about the journey to equality?
This is an open event for people to join and push the boundary of comfortable conversation in a safe space.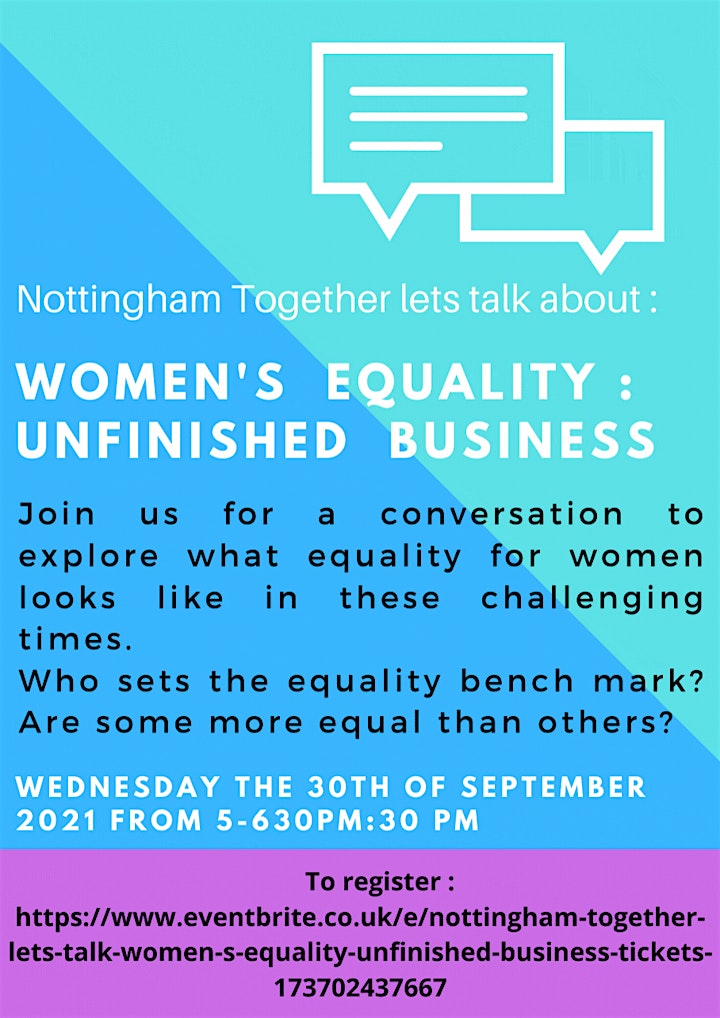 Organiser of Nottingham Together - lets talk. Women s Equality : Unfinished business