Event Information
Refund policy
Contact the organiser to request a refund.
Eventbrite's fee is nonrefundable.
A Sacred Retreat for you to soften and feel nourished as you enter 2022 with Breathwork and Reiki Energy.
About this event
Nourish & Soften, is a Sacred Retreat for you to soften and feel nourished as you enter 2022. What does your year look and feel like when your highest priority is to take amazing care of your nervous system that supports and empowers you.
Louisa and I decided to collaborate so we could share with you all a virtual retreat that we desired for ourselves and so Nourish & Soften Sacred Retreat was born. We wanted to create a space for you to devote time to breathe, be still, surrender and soften into yourself.
Just because it's a new year, doesn't mean you need to be a complete new you and hit the ground running, but rather lean into how you want to FEEL starting 2022. Perhaps this retreat is the antidote to the pressure and external noise of new year's resolutions.
What is Nourish & Soften Sacred Retreat?
A space for you to soften and feel nourished as we enter 2022.
A sacred softening within yourself and surrendering into a deeper state of being.
Release and Receive with the gentle support of breath and energy healing.
A sacred landing into the new year, your body, mind, soul, and heart.
Starting 2022 in a loving devotional space and inviting in something new.
A high-level overview of what you can expect during this Retreat?
2020 shake off and release
Breathwork to balance your nervous system.
Individual Reiki Energy activation.
Leading into guided new year visualisation as you lay and receive gentle nurturing Reiki.
Journalling and your word for the year.
And a bonus at the end if time permits.
Who is this for?
This is for anyone wanting to start 2022 feeling more than just a new year's resolution. Soften, Nourish, Rejuvenate.
Perhaps this may be a treat or gift for your partner, friend or simply just for you.
This session is for you to rest, receive and prioritise yourself. There may be time in the end for anyone who would like to share or speak, however, we know sharing is not for everyone, so we respect whether you would like to or not. So, if talking is not your thing, please know this is your permission to join and not feel you need to share.
Who are Louisa & Tracy?
Louisa Rasmussen, Breath & Life Coach & founder of BreatheBalanceBe.com Following a stage 4 cancer diagnosis in 2017, Louisa went on an intensive healing journey and retrained as a Breath Body Mind (™) coach, yoga nidra teacher and professional hypnotherapist. She is passionate about sharing simple and powerful tools through breath and relaxation to soothe and balance the nervous system and oxygenate the body in the safest possible way.
Tracy Ward, Intuitive Guide & founder of www.tracyleeward.com - A space to begin or deepen your healing, to rediscover all pieces of yourself again through your Breast Cancer journey/experience and or healing journey with the support of Reiki energy and Life coaching. Tracy was diagnosed with stage II breast cancer in March 2019. She saw breast cancer as an opportunity to rediscover herself and knew it was her divine responsibility to empower humans on their healing journey.
We can't wait to share this Retreat with you all very soon.
If you have any questions, please feel free to message or email us at
breathebalancebe@outlook.com and hello@tracyleeward.com
Peace and Light
Tracy & Louisa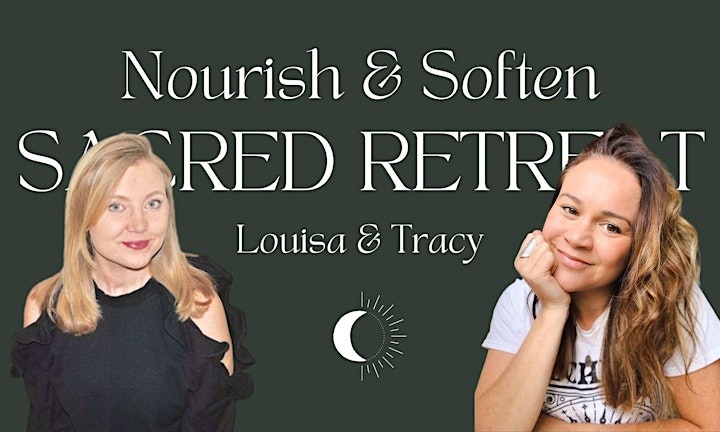 Date and time
Location
Refund policy
Contact the organiser to request a refund.
Eventbrite's fee is nonrefundable.