Description
Treat yourself to a day of luxury that will leave you rested, renjuvenated and renewed!
The retreat includes the following activities;
Yoga to uplift your spirits

Healing with Sound & Energy Realignment

Walk and meditation in the beautiful grounds

Delicious, healthy, salad bar lunch

Raw Cacao treats infused with essential oil

Make and take your own essential oil blend with affirmation

Access to Combe Grove's spa facilities
This event is being delivered by the following women who are passionate about educating and inspiring others to live a healthy and happy lifestyle.
Samantha Smallwood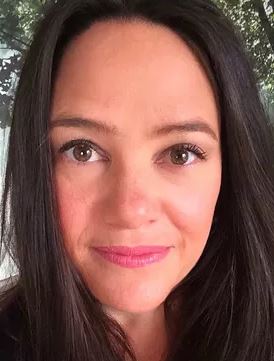 Samantha is a heart-focussed healer, spiritual teacher, intuitive counsellor and contemporary mystic based in Bath. Following a debilitating health crisis and subsequent spiritual wake-up-call in 1993, she was drawn into the healing arts where she discovered her passion for supporting others in their development of personal empowerment, deeper spiritual self-esteem, a more profound sense of joyful-connectedness to their interior life, and a clearer alignment with the template of their soul's journey in this lifetime. Samm has been facilitating an understanding and clear grasp of what it truly means to be "a spiritual being living in a physical world" for over 20 years, and continues this work through one-on-one healing and intuitive sessions, as well as through workshops and retreats, As a founder of The Organic Mystic community, which is both local and global, she compassionately teaches – all with a good sense of fun and a healthy dose of clear, light-hearted guidance – practical application of sacred knowledge, universal truth and divine wisdom to all manner of life-events, everyday experiences and situations. No matter the topic… be it relationships, the human energy system, the dark night of the soul, mystical law, a healing crisis, development of intuition, the subconscious message in a dream, the current state of human consciousness on the planet, archetypal perspective or the simple purpose in a back-ache… helping you find, integrate and celebrate the rich, beautiful, creative and powerful truths within the tapestry of your life, and then anchoring them into an intimate and "organic" relationship with whatever you believe your spiritual self or the Divine to be, in order to create congruence, transformation and healing, is Samm's greatest joy. And whilst on this journey of healing, discovery and personal transformation, she is also very happy being a wife and step-mum.
Mirella Lamarina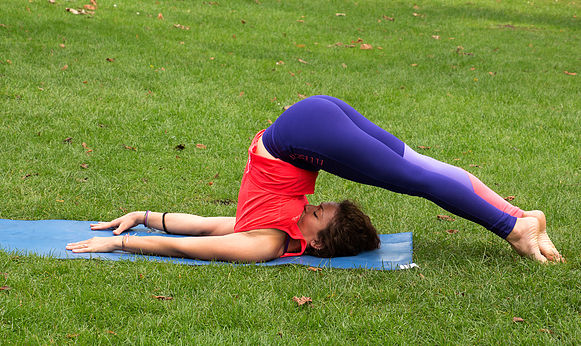 I am an enthusiastic and outgoing person who has always enjoyed learning and improving my life and the life of those around me. Discovering the practice of yoga 8 years ago has changed my approach to life and situations completely.​
Studying the depths of the practice in India has been the best experience of my whole life (after giving birth to my daughter Penelope of course).​
I have qualified in Ashtanga but I love mixing the practice up with other poses too to keep my classes fresh and innovative. I love what I do and I love passing it on to my students! There is so much to learn from each other in every class.
Daisy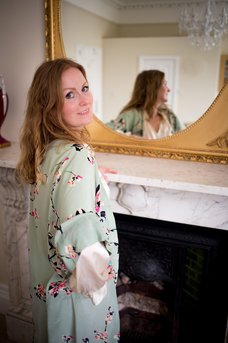 I've always had a desire to listen to, embrace, express, and be true to my own Soul. Now I am passionate about sharing these gifts of seeing and styling with women to empower them to truly express themselves, know themselves and communicate that to the World through their unique style.
​
I am an advocate for creating a more conscious relationship to consumerism, when we get to know ourselves we make clearer and more inspired choices creating less clutter in our lives and our world.
VENUE
The event is being held at the magnificent Combe Grove Manor in Bath.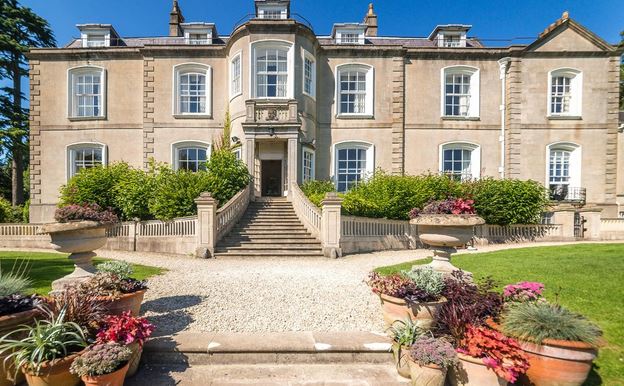 There is ample parking onsite. For directions and further information about the venue please visit here.
If you require any further information please contact Teresa on 07840 466845 or email nourishwithoils@icloud.com