About this Event
Animistic Beliefs was born to perform. They live to play live, and thrive on stage. They hail from Rotterdam but flourish in dark, strobe lit basements during the witching hours. It is there that they breath new life into electro by twisting, turning and contorting it into new forms that are utterly spellbinding and occult.
They take fluid melodies and shift them into something other, experiment with texture and go from meditative to manic, destructive to danceable in an instant. With a look as stylish as their sound, the young pair reimagine UK sounds, IDM intricacies and Detroit feelings through their huge collection of vintage gear and DIY modular synths. They offset fast paced robotic drummachine patterns with softer melancholic timbres and dehumanised voices that come from another dimension. They bring a retro-future feeling to their banging live sets and never know what will happen next because each one is fully improvised in the moment, right here, right now.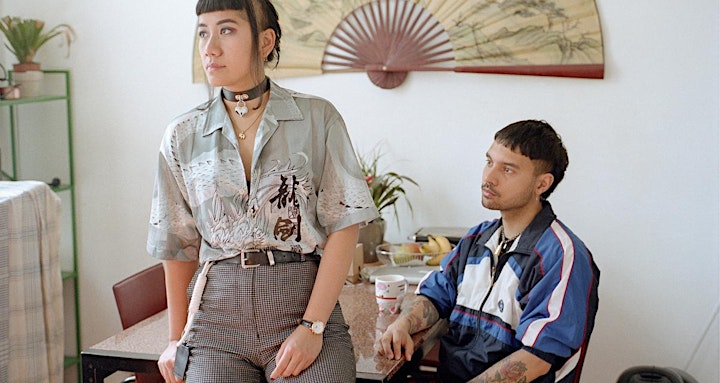 Alex Jann.
Electroid. Hardware. Human.
For many years Jann has amassed technologies from a bygone futuristic age. His constant dialogue with this technology is the lifeblood of his sound, pushing the boundaries between electro and techno. After many releases on a plethora of labels including his own Censor imprint, he has forthcoming communications expected on labels such as DMK, EON as well as collaborative works with Assembler Code inbound on Dancetrax.
Expect a culmination of icy electro leads, pads and arps with basement-focussed basslines and off world vocals.