About this Event
Xylo Aria (live).
Joined by Xylo Aria is a singer, producer, entrepreneur and true visionary. Born in India, identifying with Australia but residing in the UK, Xylo brings her global perspective into her music and everything she does.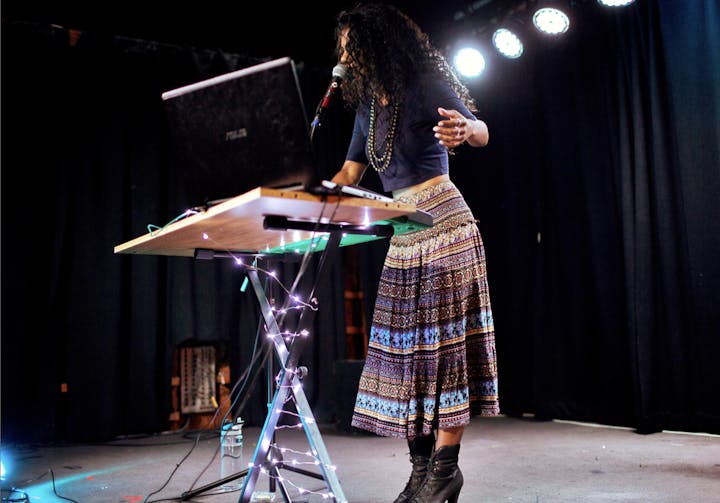 Kayla Painter (live).
Depending on where you land in Kayla Painter's universe, the outlook could be very different. From one angle, she sculpts subversive rhythm tracks that play on club tropes while crackling with an energy sourced from somewhere far away. Earlier work left listeners enshrouded in her beatless, textural studies. Often she strikes in between these extremes, using micro-sampling and musique concrete principles to propel her unique clusters of deftly sculpted sound design.