Description
The Biggest & Best Wine Tasting Party in Bath!
As part of the Great Bath Feast 2017 and to celebrate our 1st birthday, we're opening all 150+ of our unique, premium wines for you to taste.
We'll be serving our list of wines alongside gourmet bruschetta guru Martin from Plenty, one of Bath's mose exciting new foodie start-ups.
Our Annual Portfolio Wine Tasting for Novel Wines this September promises to be the biggest and best wine tasting evening of the year! Our independent and unique wine shop has been introducing some of the wine world's best-kept secrets to those in the know since we launched the business late last year.
Come and explore the entire range with us at our Annual Tasting Party at the Hilton Hotel in Bath.
The doors open at 5pm and close at 10pm on 23 September. You're welcome to try as many wines as you like. Spittoons will be available.
We will also run a small wine tasting masterclass at 7.30pm, hosted by the founders of Novel Wines, Ben & Gyorgy. This is included in your ticket price.

Update: Nearly sold out - grab your tickets soon!
Please note:
Spaces for our event are strictly limited. Please make sure you book soon to avoid disappointment.
Watch highlights from last year...
---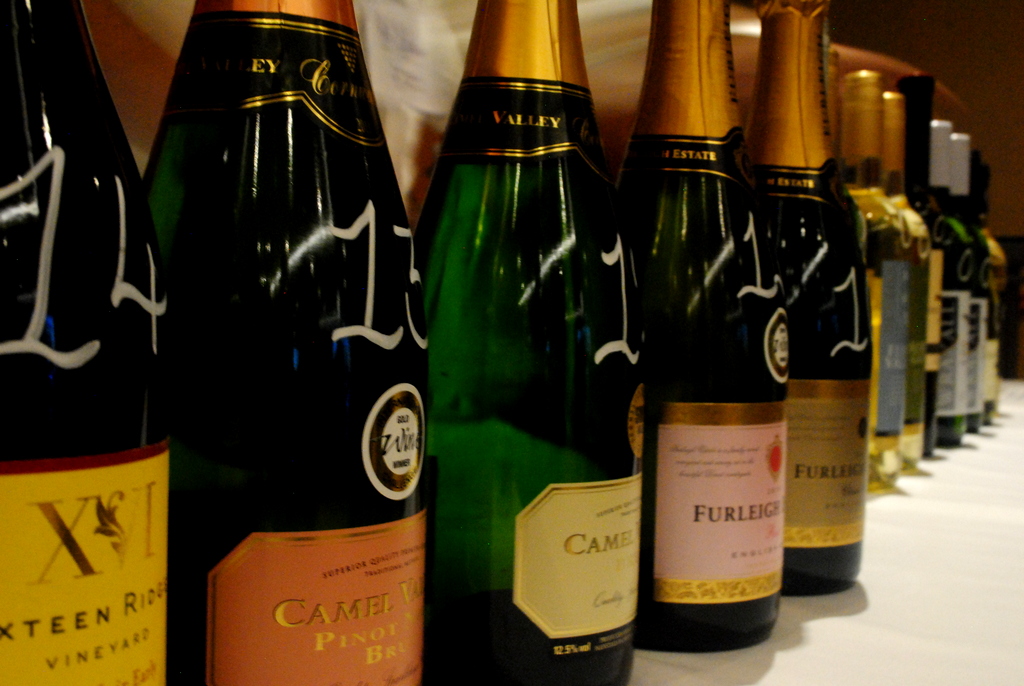 Learn more about our event:
Where are your wines from?
Ben & Gyorgy have hand-selected 150 wines and you'll get to taste every one of them at our Annual Portfolio Wine Tasting event.
Our wines are sourced from: Austria, Bulgaria, Croatia, Cyprus, England, Spain, Germany (single vineyard estates), Greece, Hungary, India, Japan, Lebanon, Moldova, Macedonia, Romania, Slovenia, South Africa, Thailand, Turkey, Uruguay, Wales and beyond!
There will also be local canapés served. Veggie options available!
Make sure you order your favourite wines on the night as we'll be giving you a special 10% guestlist discount.

When and where is the tasting party?
The doors for our event open at 5pm, British Standard Time. However, please book in advance to take advantage of the special online ticket price of £30. The event will close at 10pm.
We are hosting the event at the Hilton City Hotel in Bath, Walcot Street. While there is parking next to the hotel, we recommend you do not drink and drive - even if you're only tasting!
We have the groundfloor club rooms, which look dazzling! We're so excited to share our wines with you at this lovely venue.
How much does it cost?
Our Annual Portfolio Wine Tasting is great value. Advance tickets are just £30 per person.

Don't miss out on a single wine!
We only have 300 tickets available, so if you'd like to attend please book ASAP.
Follow us on Twitter, Like us on Facebook and join our Mailing List.
Please note: all tickets are non-refundable.